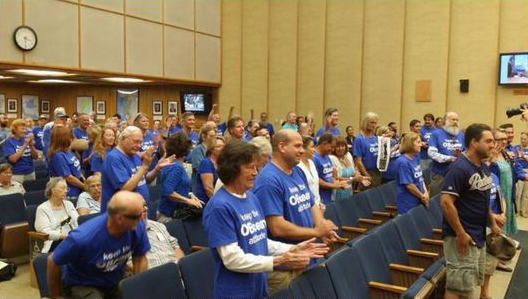 From the Ocean Beach Planning Board: The OB Precise Plan is nearing the end of an update process after years of collaboration among City staff, the OB Planning Board, and members of the community.
The California Coastal Commission unanimously approved the new OB Community Plan, with modifications, in August 2015. However, before becoming effective, it still requires final adoption by the San Diego City Council.
The City Council is scheduled to consider the OB Community Plan for final adoption at its session on Monday, November 9, 2015, beginning at 2pm. The meeting will be held in the City Council Chambers, located on the 12th Floor of the City Administration Building, 202 C Street, San Diego, CA 92101. For more information, visit the OBPB's website.
Photo above by Mercy Baron.