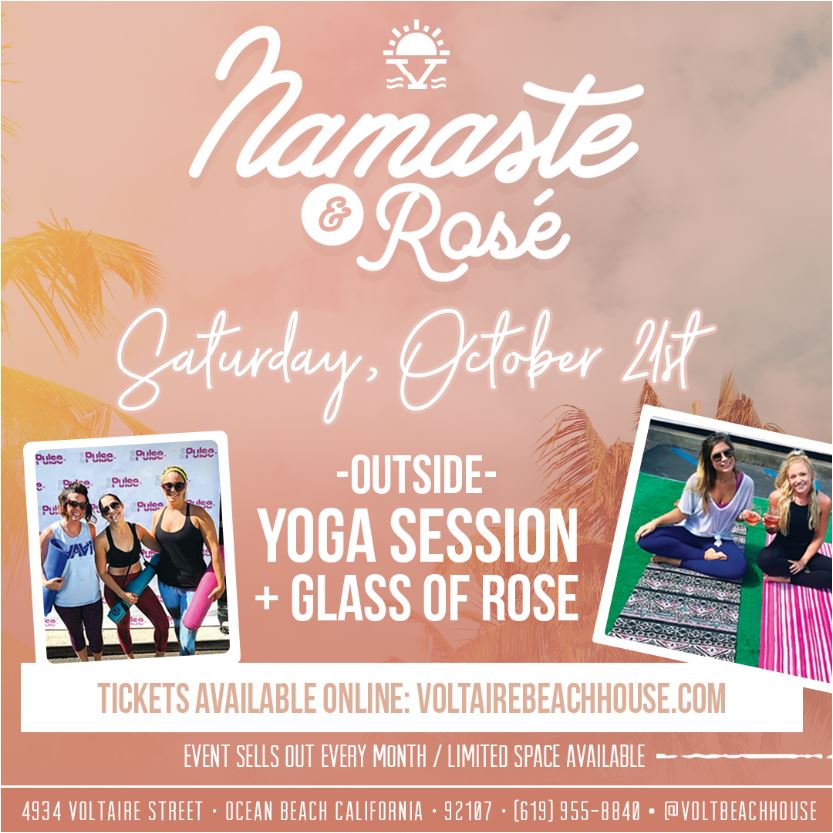 Namaste & Rosé
Oct. 21
9:30-10:30 am
Location: Voltaire Beach House
4934 Voltaire Street
Tickets: bit.ly/rosenamaste
Rose tastes even more refreshing and delightful when you enjoy it after an invigorating vinyasa flow.  Join instructor Kayla Mulford in an energizing, inspirational 60-minute yoga class, followed by a complimentary glass of rose. Brunch reservations available at Voltaire Beach House to refuel after all those asanas.