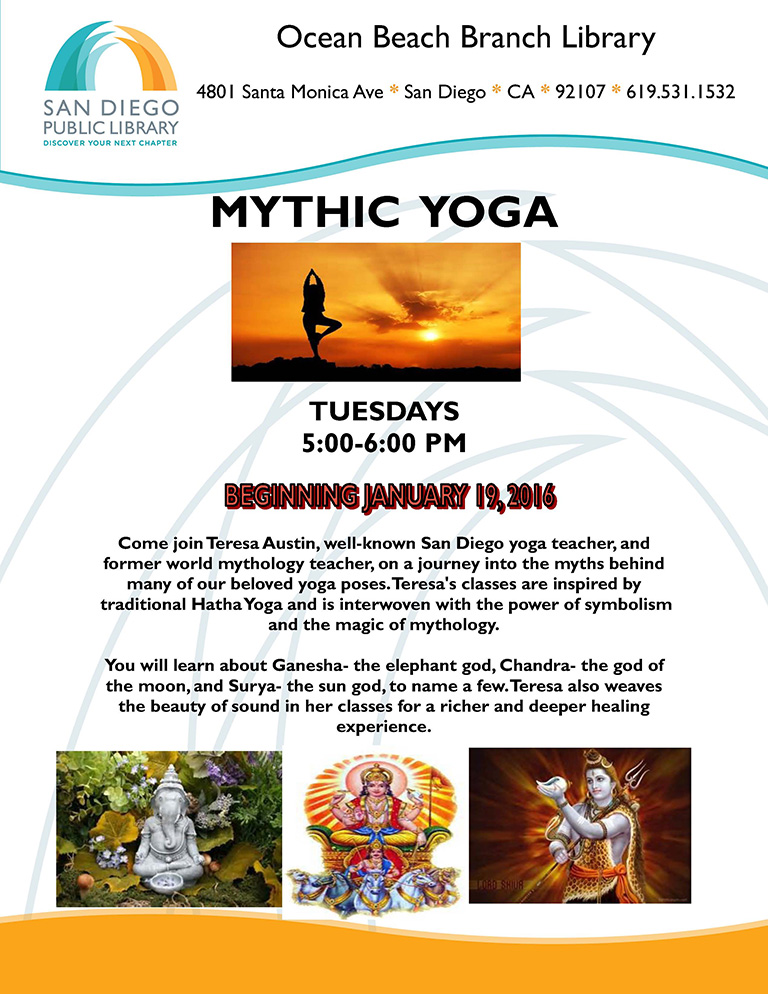 Mythic Yoga
Tuesdays, 5:00-6:00 PM
January 19, 2016, through February 23, 2016
Come join Teresa Austin, well-known San Diego yoga teacher, and former world mythology teacher, on a journey into the myths behind many of our beloved yoga poses. Teresa's classes are inspired by traditional Hatha Yoga and is interwoven with the power of symbolism and the magic of mythology. 
You will learn about Ganesha - the elephant god, Chandra - the god of the moon, and Surya - the sun god, to name a few. Teresa also weaves the beauty of sound in her classes for a richer and deeper healing experience.
Presented at the Ocean Beach Library, 4801 Santa Monica Ave. Schedule subject to change. For questions, please call the library at 619-531-1532.