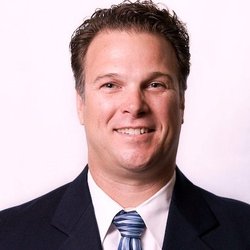 Mark Chrisman is a mortgage broker with West Coast Mortgage and a member of the Ocean Beach and Point Loma communities.  He recently shared this story with us about his connection to the YMCA.
To contact Mark visit: www.westcoastmortgage.biz or call him today at: 619-795-6517.
---
I recently joined the Peninsula YMCA board because I wanted to be a part of something that directly contributed to the Point Loma/Ocean Beach community where I work and live. We are in the midst of our annual fundraising campaign.
You can read my "Y Story" on my campaign page (https://www.ymca.org/support/peninsula/chrism), but it is pretty simple. Over 1500 scholarships were awarded last year to families that live on the Peninsula. These are families that not only had to ask for help, but verified through income documentation that they could not afford to send their children to camps, swimming, or after school care. These are kids that live near me and where I work. Where will these kids be if they cannot afford after school care? Unfortunately many of them will find trouble to get into. Knowing that 100% of the donations I make and the money I raise will be given directly to families in my community, rather than absorbed by administration fees and funding efforts is important to me (the YMCA supports its facility and staff entirely through membership dues, not donations).
I am not offering much for your donation beyond the fulfillment of giving if you are fortunate enough to be able to. I will list your business on my campaigner page which is going out to several hundred people several times in the next few weeks. I will also be recognizing every donation on all of my social media pages.
Thank you for considering a donation to the Peninsula YMCA.