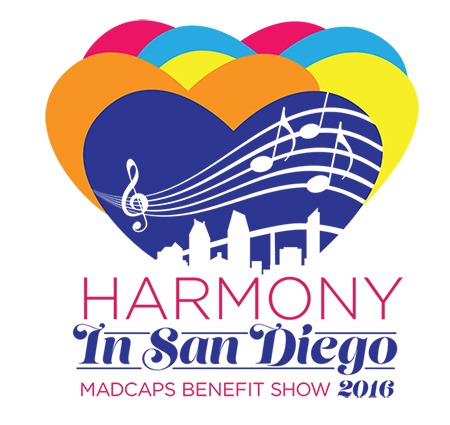 MADCAPS San Diego Announces 56th Annual Benefit Show March 10-12, 2016
    
January 20, 2016 (San Diego, CA) Mothers and Daughters Club Assisting Philanthropies (MADCAPS) will celebrate 56 years of community service with its annual benefit show Thursday, March 10th through Saturday, March 12th, 2016 at Brown Chapel on the campus of Point Loma Nazarene University. The theme for the 56th anniversary show is "MADCAPS, IN HARMONY WITH SAN DIEGO" and will feature several different styles of dance. Tickets for this year's show go on sale February 9, 2016 with prices ranging between $5 and $25. Tickets can be purchased at www.sdmadcaps.org.
    
"We are particularly excited about this year's theme "MADCAPS, In Harmony with San Diego", says Kate McKenzie, 2016 Benefit Communications Chair. "It focuses on our local community, where our boots are on the ground making a difference. An exciting new feature of our show is spotlight appearances by representatives of the philanthropies we support.  This year, we are very pleased to welcome to the stage San Diego Habitat for Humanity, St. Vincent de Paul, and San Diego Therapeutic Recreational Services to say a few words to our patrons. In addition, we are supporting an outreach to the homeless led by Point Loma Nazarene University/San Diego First Church by collecting items for homeless kits. Patrons are asked to bring an item such as new tube socks and small shampoos, which will be distributed to those in need. All of this would not be possible without the support of sponsors from our community. And so we sincerely thank our Erin & Jim Schabarum, Brick Youth Group of Point Loma Community Presbyterian Church, and the MADCAPSs Class of 2016.
    
This annual musical extravaganza has become MADCAPS signature fundraising event to provide financial support to dozens of local charities. The underwriting of major production costs, proceeds from ticket and advertising sales, and the donated time and expertise of the girls, their families and friends make it possible to give to these community organizations. MADCAPS is very excited to return to the campus of Point Loma Nazarene University. The additional capacity and comfort of the theater at Brown Chapel, state of the art audio and visual technology, and ease and accessibility of parking will again make this year's show a fantastic experience for all who attend.
     
ABOUT MADCAPS
MADCAPS is a group of approximately 180 mothers and their 7th-12th grade daughters from the Point Loma, Ocean Beach, Mission Hills and Hillcrest areas who provide direct service anddonations to many charitable organizations in San Diego. In addition to the thousands of hours of community service served by the girls each year, MADCAPS presents a high-energy music and dance benefit show annually to raise additional funds for these local charities. The group's history of fundraising has grown tremendously over the past 55 years to become an integral part of philanthropy in San Diego. Since its inception in 1960, MADCAPS has raised more than $828,000 for the community and contribute tens of thousands of hours volunteering for philanthropic organizations. Organizations that have benefited from MADCAPS philanthropy include YMCA Becky's House, UCSD Bannister House, Rady's Children's Hospital, San Diego Adaptive Sports & Foundation, San Diego Humane Society, Senior Olympics, Elder Help, Bayside Community Center, and San Diego River Park Foundation. MADCAPS also volunteer their time at the Susan G. Komen Breast Cancer 3-Day Walk and Autism Speaks.
     
For more information about MADCAPS please visit www.sdmadcaps.org. For information about this year's benefit show, contact Kate McKenzie, 619-399-9839, kate.mckenzie@cox.net.