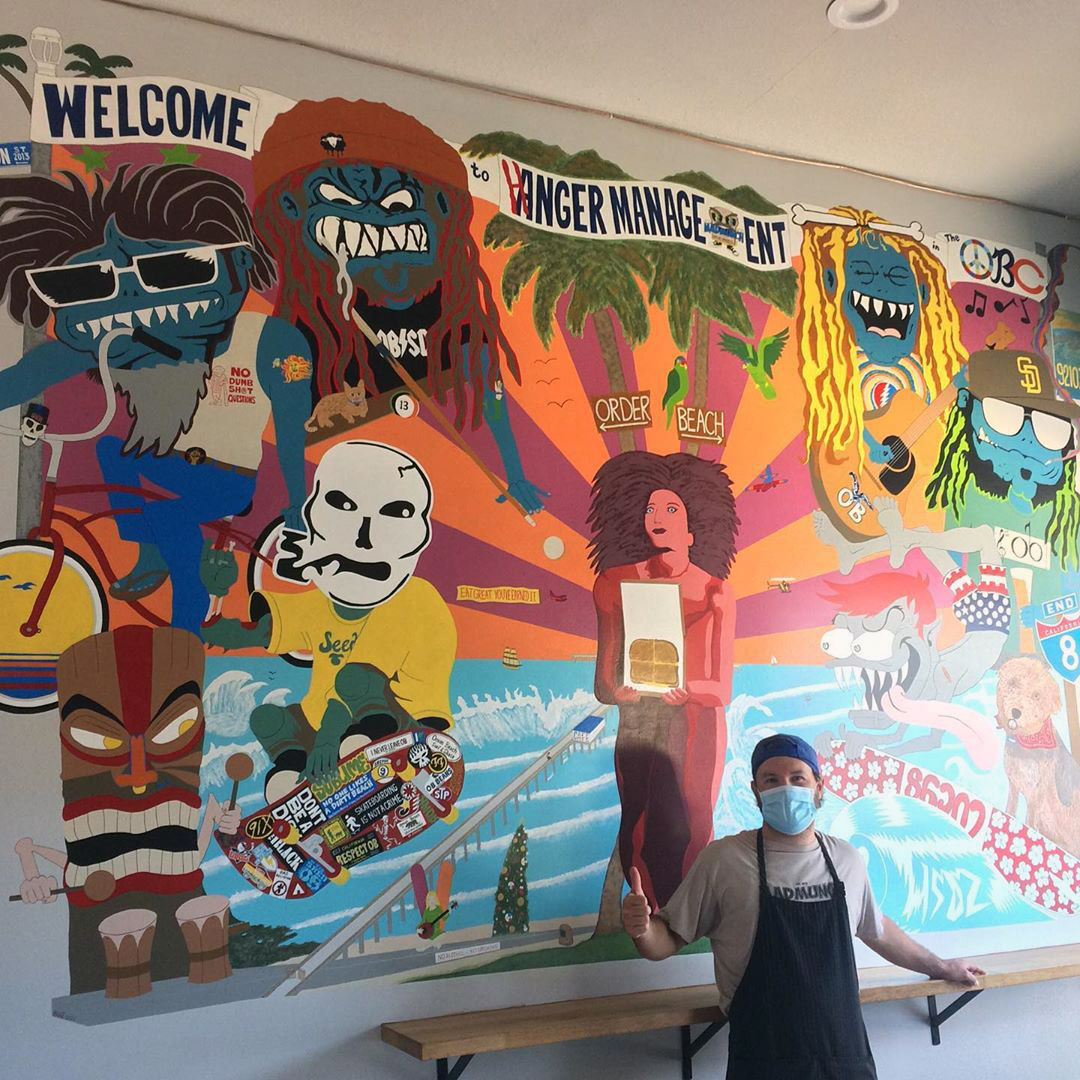 Not only is Zach Daddy the guy on the griddle, he's one heck of a painter.
The @madmunchcheezers 102 sq ft hAnger Management mural took 500+ hours of sketching, gridding, drawing, erasing, redrawing, painting, 2nd coat of painting, sometimes 3rd coat of paint, long hours, & determination. No stencils, no projectors, just a guy and his love for art.
Check out Mad Munch's new mural and pick up your favorite grilled cheese while you're at it!