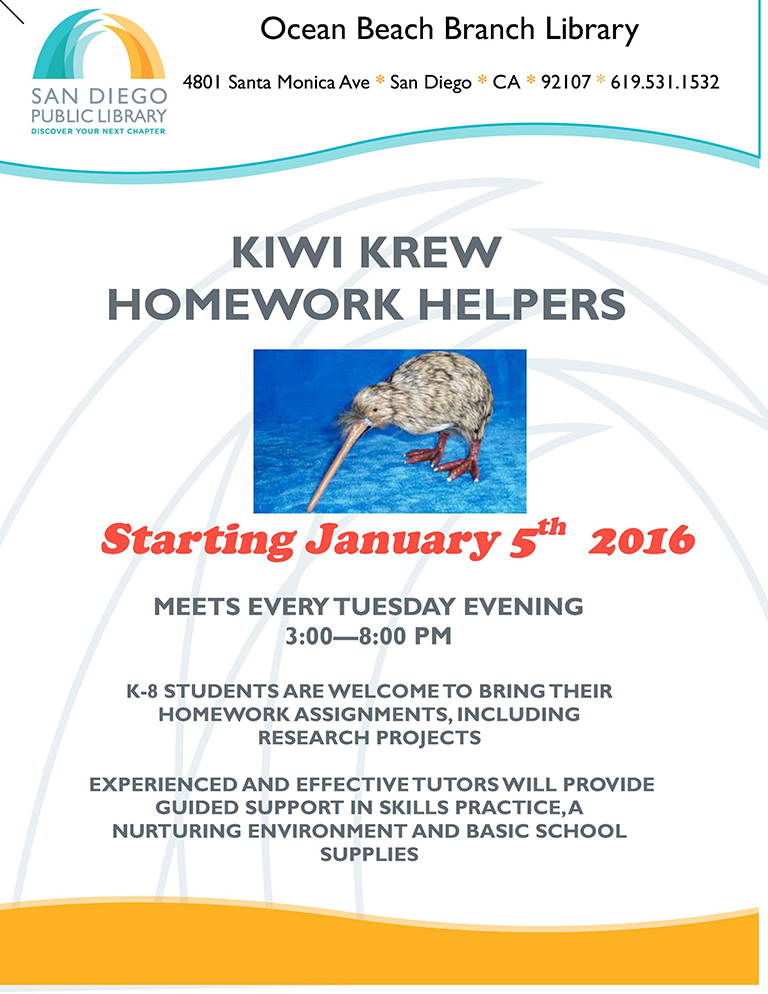 Kiwi Krew Homework Helpers
Meets every Tuesday evening, 3-8PM, starting January 5, 2016
K-8 students are welcome to bring their homework assignments, including research projects.
Experienced and effective tutors will provide guided support in skills practice, a nurturing environment and basic school supplies.
Presented at the Ocean Beach Library, 4801 Santa Monica Ave. Schedule subject to change. For questions, please call the library at 619-531-1532.