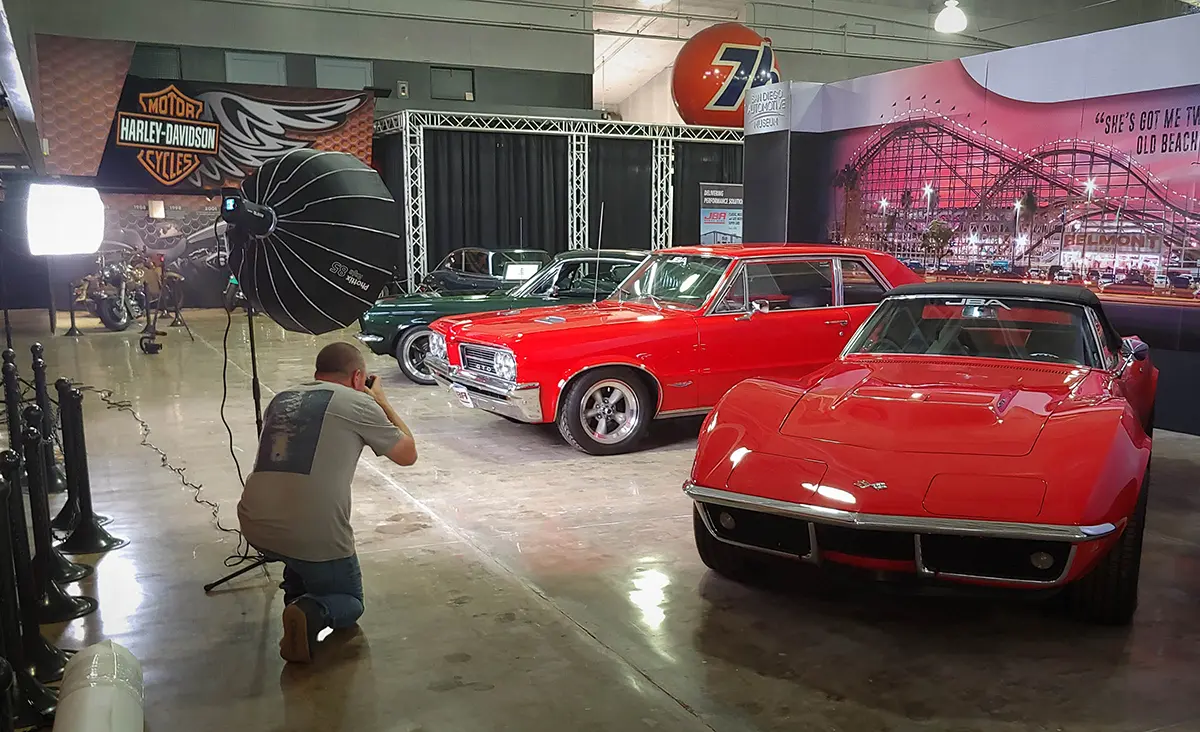 San Diego Automotive Museum contracts Intrepid Network to improve their website accessibility score. The two first began working together in May of 2021 to assist with their website design, digital asset management platform updates, and content creation (graphics, photos, and videos). The Mission of the San Diego Automotive Museum™ is to tell the story of the social and technological past, present, and future of motorized vehicles through its collections, exhibitions, and educational programs.
Intrepid Network was awarded a second contract in October 2023 to make its content accessible to the widest possible audience, reduce friction, and increase usability for everyone. Digital accessibility is imperative. Not only does their commitment to accessibility for people with disabilities open up their business to potentially untapped customers, but it can also help their business avoid costly lawsuits, boost SEO optimization, and so much more.
Intrepid Network was established in 1996 (then Intrepid Designs), by Josh Utley, President & CEO, who holds 26 years of real-world experience in the multimedia industry. Previously Josh worked for Global Horizons - a $10 million a year international apparel company, ManTech - a government services corporation with budgets averaging $1 million per project, and start-ups with varying project budgets and industries.
Intrepid Network, Inc. helps businesses and organizations align their brand(s) with opportunity. Current clients include; the Ocean Beach MainStreet Association, San Diego Community News Group, San Diego Automotive Museum, USAopoly, Imperial Beach Chamber of Commerce, and more.
Utilizing the latest technologies, leading open-source software, and commercial tools Intrepid Network helps clients with all their multimedia needs. Website design + development, programming, graphic design, video production, photography, and content creation needs. Intrepid Network proficiently designs & develops projects on time and within budget.
Quality, performance, and professionalism are what Intrepid Network has to offer you. You can be confident your project will be completed on time and with no hassle or unforeseen challenges. We focus on your unique and specific needs. Together we will discuss those needs and your goals.
Contact Josh Utley at (619) 929-0762 -or- email him at [email protected] or visit https://intrepidnetworkinc.com to learn more about our process.