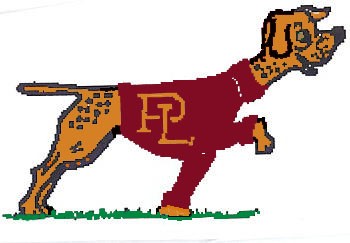 Point Loma High School Cross Country Team Presents the 4th Annual "Hungry Dog Dash" 5K Run/Walk
Proceeds Benefit the PLHS Cross Country Team
NTC Park, Liberty Station, Point Loma
Sunday, February 1, 2015
Race Start Time: 8:00 AM
Race Day Registration Begins at 7:00 AM
San Diego, January 21, 2015 The PLHS Cross Country Team, their Boosters, and volunteers have organized this 5K run/walk at one of San Diego's most beautiful waterfront parks to raise much needed funds for the Cross Country Team. This 5K is a USAT&F Certified Course and Sanctioned Event.
A Poker Run has been incorporated into the 5K, with card stops along the course. The finisher with the best poker hand at the end of the run wins the prize!
Strollers and dogs are allowed and encouraged. The first 300 runners/walkers completing the 5K will receive a dog tag. The top male and female runner in each age division will receive an award.
Finish line festivities include a Vendor Village, carnival games, musical performances, and other activities.
Register online (last day January 31st) at: www.hungrydogdash.org OR register on race day beginning at 7:00 AM.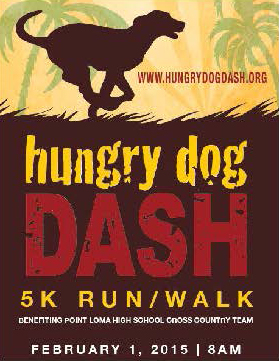 NEWS
For Immediate Release
Contact: Vicki Moats
vmoats13@cox.net
619-517-6327