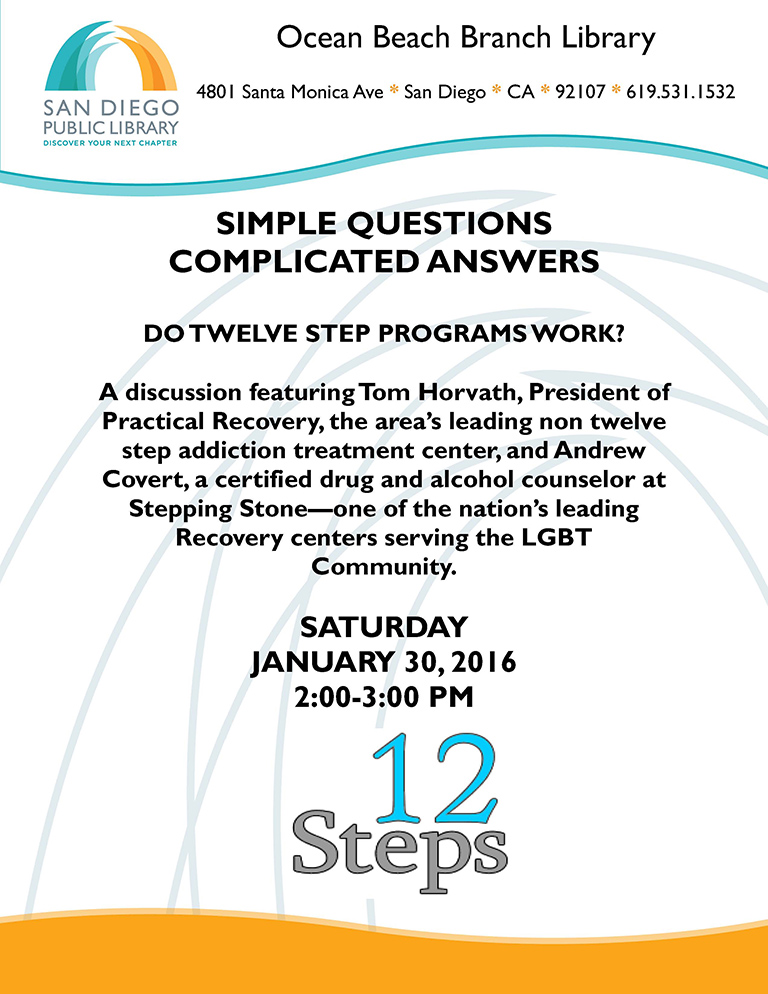 Simple Questions, Complicated Answers
Do Twelve Step Programs Work?
A discussion featuring Tom Horvath, President of Practical Recovery, the area's leading non twelve step addiction treatment center, and Andrew Covert, a certified drug and alcohol counselor at Stepping Stone -- one of the nation's leading Recovery centers serving the LGBT Community.
Saturday, January 30, 2016, 2-3pm
Presented at the Ocean Beach Library, 4801 Santa Monica Ave. Schedule subject to change. For questions, please call the library at 619-531-1532.