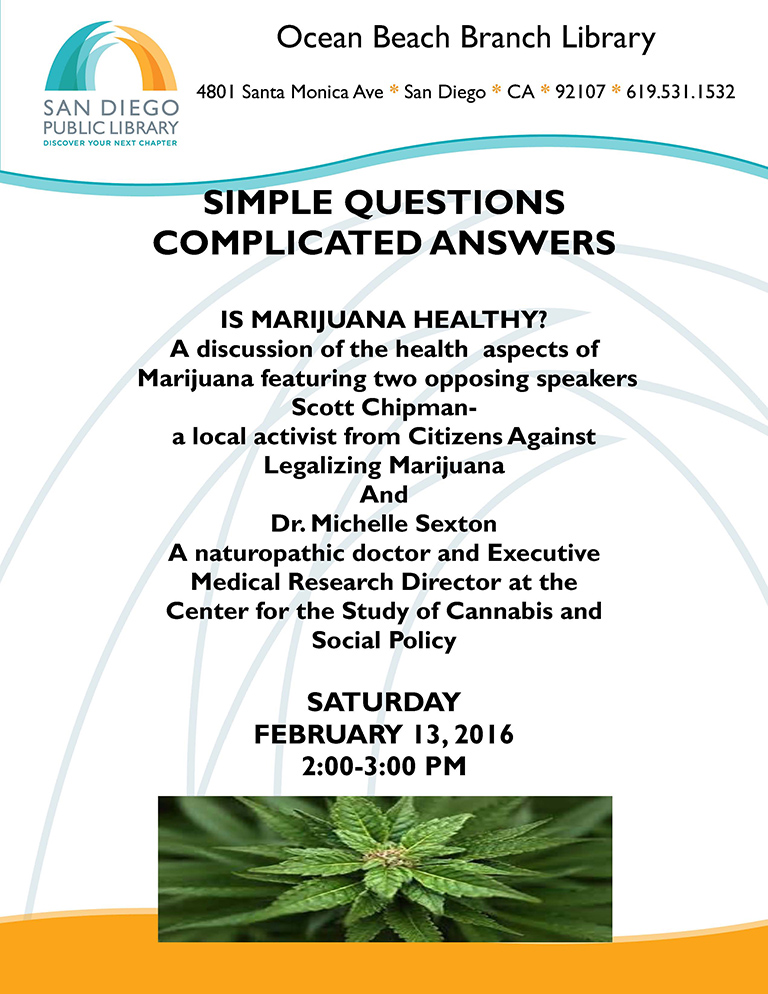 Simple Questions, Complicated Answers
Is Marijuana Healthy?
A discussion of the health aspects of Marijuana featuring two opposing speakers:
Scott Chipman - a local activist from Citizens Against Legalizing Marijuana
and
Dr. Michelle Sexton - a naturopathic doctor and Executive Medical Research Director at the Center for the Study of Cannabis and Social Policy
Saturday, February 13, 2016, 2-3pm
Presented at the Ocean Beach Library, 4801 Santa Monica Ave. Schedule subject to change. For questions, please call the library at 619-531-1532.