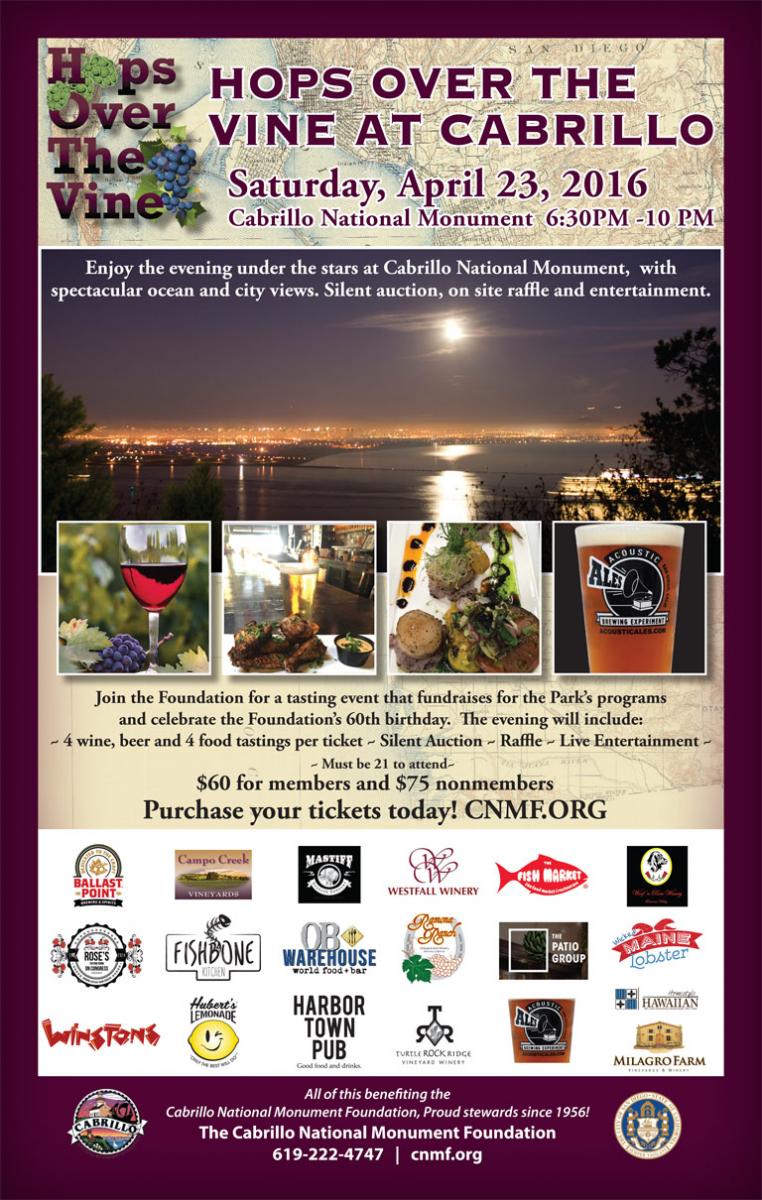 Hops Over the Vine
Saturday, April 23, 2016
6:30pm to 10pm at Cabrillo National Monument
Enjoy the evening under the stars at Cabrillo Naional Monument, with spectacular ocean and city views. Silent auction, on-site raffle, and entertainment.
Join the Foundation for a tasting event that fundraises for the Park's programs and celebrate the Foundation's 60th birthday. The evening will include:
~ 4 wine/beer and 4 food tastings per ticket
~ Silent auction
~ Raffle
~ Live entertainment
Must be 21 to attend.
$60 for members and $75 nonmembers
Purchase your tickets today! CNMF.org
All of this benefiting the Cabrillo Naional Monument Foundation - Proud stewards since 1956!
The Cabrillo Naional Monument Foundation
619-222-4747