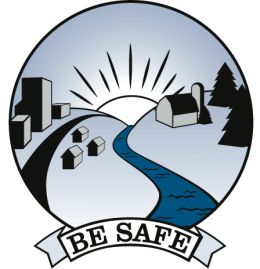 We received this in response to the recent wave of home burgarly and home entry issues in the community of Ocean Beach.  For more information contact SDPD, Western Division - Community Relations Office at (619)694-4800.
---
A reminder to keep your house safe! We have had an increase in home burglaries over the last few weeks in the OB area. The suspect(s) have been finding open doors or windows and even cutting screen to gain entry. Items such as laptops and other items easy to conceal and carry have been stolen. I am sending this out to everyone due to the warmer weather to remind us all to take steps to protect your homes during this warm spell. So please look at some safety tips listed below to help deter you from having your home victimized and read the attached file on Home Security.
Crime Prevention Tips — Burglary:
• Lock all outside doors & windows before you leave the house OR go to bed.
• Keep your garage door closed and locked.
• Check your locks on doors and windows and replace if necessary.
• Install deadbolt locks on all your outside doors.
• Sliding glass doors are vulnerable. Special locks are available for better security.
Don't Tempt a Thief:
• Lawn mowers, barbecues and bicycles are best stored out of sight.
• Always lock your garden sheds and garages.
Targeting the Outside:
• Have adequate exterior lighting. A motion-sensitive light is recommended for backyards.
Windows:
• Most windows can be pinned for security.
• Drill a 3/16" hole on a slight downward slant through the inside window frame and halfway into the outside frame - place a nail in the hole to secure the window.
Alarms:
• If you have a home alarm system, use it!
• Mark your valuables with your driver's license number with an engraver you can borrow from your precinct. Marked items are harder for a burglar to dispose of and easier for police to recover.