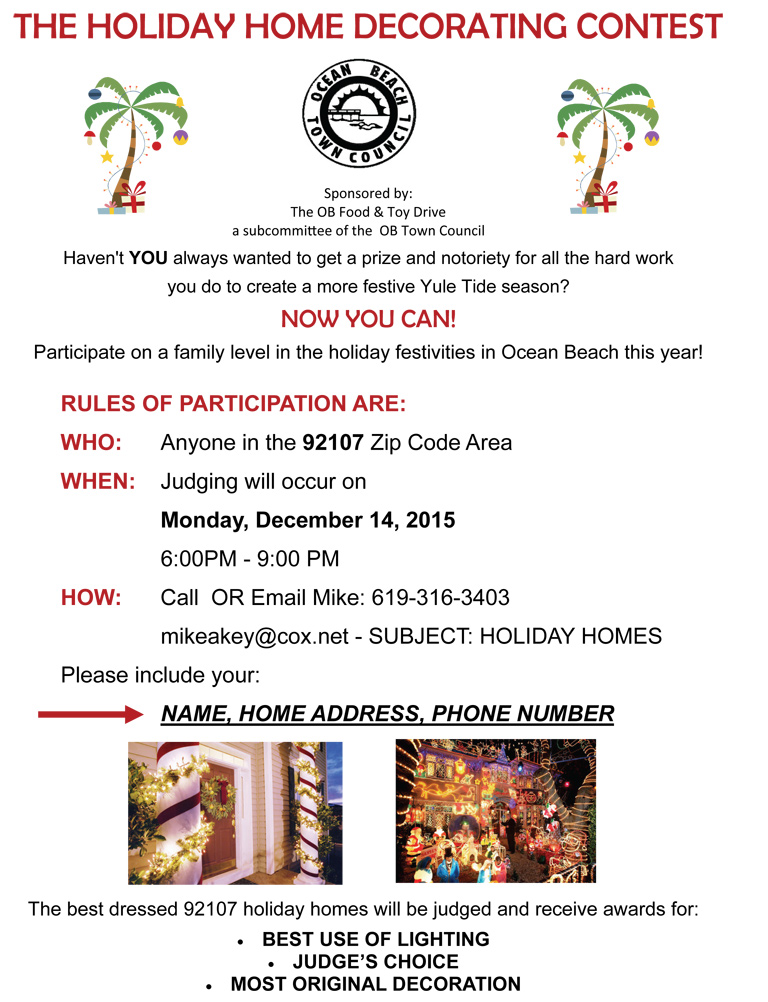 The Holiday Home Decorating Contest
Sponsored by the OB Food & Toy Drive, a subcommittee of the OB Town Council
Haven't YOU always wanted to get a prize and notoriety for all the hard work you do to create a more festive Yule Tide season?
NOW YOU CAN!
Participate on a family level in the holiday festivities in Ocean Beach this year!
RULES OF PARICIPATION ARE:
WHO: Anyone in the 92107 Zip Code Area
WHEN: Judging will occur on Monday, December 14, 2015, 6:00pm-9:00pm
HOW: Call or email Mike: 619-316-3403, mikeakey@cox.net (SUBJECT: HOLIDAY HOMES)
Please include your: NAME, HOME ADDRESS, PHONE NUMBER
The best dressed 92107 holiday homes will be judged and receive awards for:
* BEST USE OF LIGHTING
* JUDGE'S CHOICE
* MOST ORIGINAL DECORATION