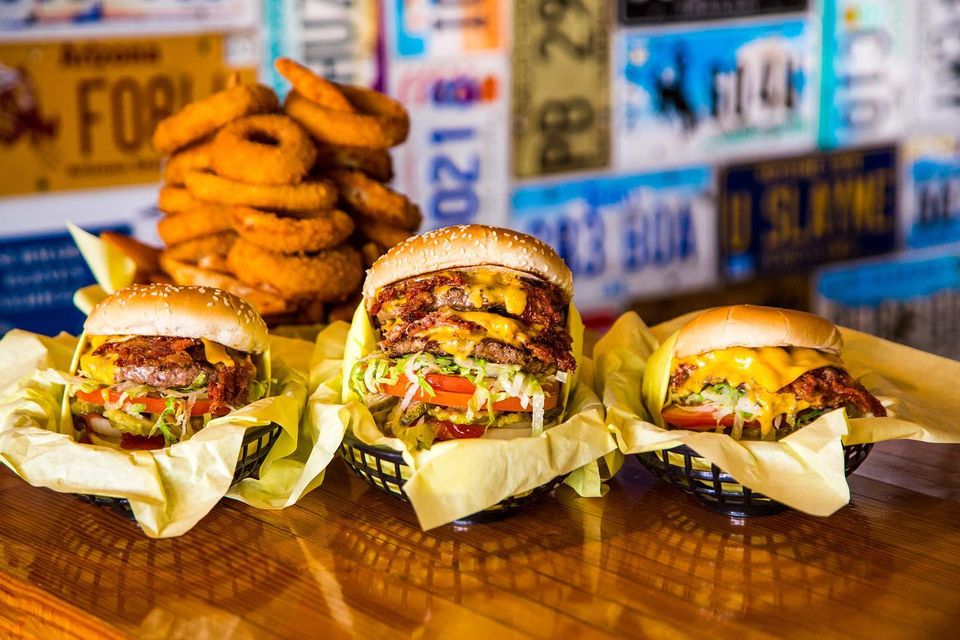 We hope you're all doing alright. We're doing our Best. Both locations are still stuck in To-Go Only mode but the Team has really made the best of it. If you're in the neighborhood, You're welcome to come by and grab a burger to take down the Cliffs or to the Beach! Feel Free to Call your order in. Hope to re-open for indoor dining and see your faces again soon!
Hodad's Clearance Sale!
We're selling our gift certificates too. Support your Favorite Burger joint and buy now for a Burger this summer or just send one to a friend to make their day.
As always, Domestic Shipping is Included!
Hope to see you all again soon
Team Hodad's