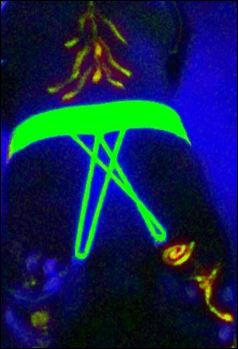 All Donations support the Yoga for Ukuleles project brought to you by The Brothers Gow Music Foundation in an effort to bring music into classrooms!
Dance Inspired, black light light, playful vinyaasa flow!
Wear neon or white, grab some body paint or glow sticks and show up ready for a good time. Great music and a flowing sequence bring the night to life in this unique all levels class.
Donate what you can to the cause!
Tri-Power Yoga is located at 2183 Bacon Street in Ocean Beach. Contact them at 619-961-8649 with any questions about this event.