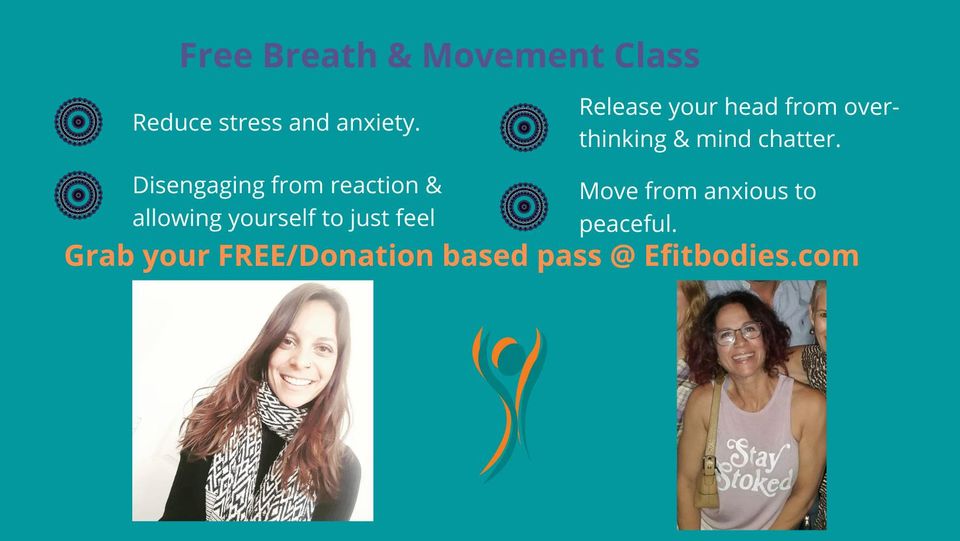 Efficient Working Bodies is ecstatic to have @tamaraschnarr_meditation, leading a FREE Breath & Movement Class THIS SATURDAY @ 12:30 pm. for 45 minutes *inside the studio and virtually.
This is open to any Body looking to:
Reduce stress and anxiety.
Release your head from over-thiking & mind chatter
Disengaging from reaction & allowing yourself to just feel
Move from anxious to peaceful.
Mmmm, delicious, yes?!
Please join us by *registering in for this VIRTUAL or IN-STUDIO practice at Efitbodies.com & grab your FREE/Donation based pass
We look forward to having you!
Nicole G. & your new favorite meditation guide, @tamaraschnarr_meditation
We looove you.
Nicole G. & your Meditation Coach T!
*In-studio space is limited. Registration required.
Please wear masks into studio. Once in your station & settled in, masks are optional. All participants will be a minimum of 6ft apart.