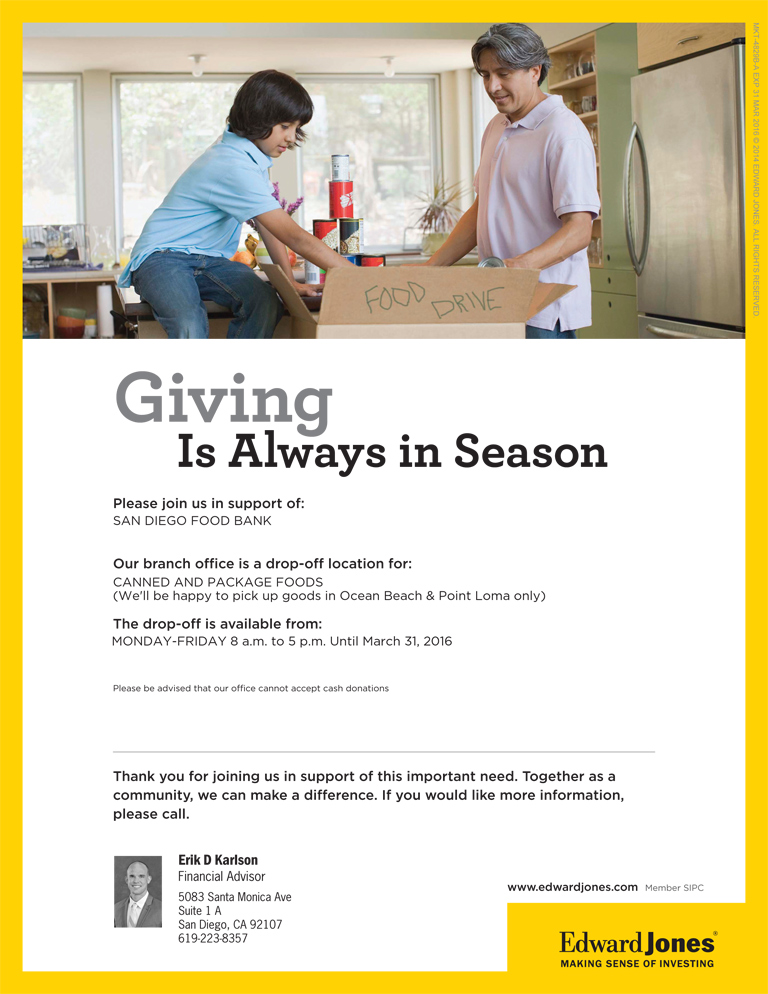 From Edward Jones, 5083 Santa Monica Ave, Suite 1A, 619-223-8357:
Giving Is Always in Season
Please join us in support of: San Diego Food Bank.
Our branch office is a drop-off location for: Canned and Package Foods (We'll be happy to pick up goods in Ocean Beach & Point Loma only)
The drop-off is available from: Monday-Friday 8 a.m. to 5 p.m. until March 31, 2016
Please be advised that our office cannot accept cash donations.
Thank you for joining us in support of this important need. Together as a community, we can make a difference. If you would like more information, please call.