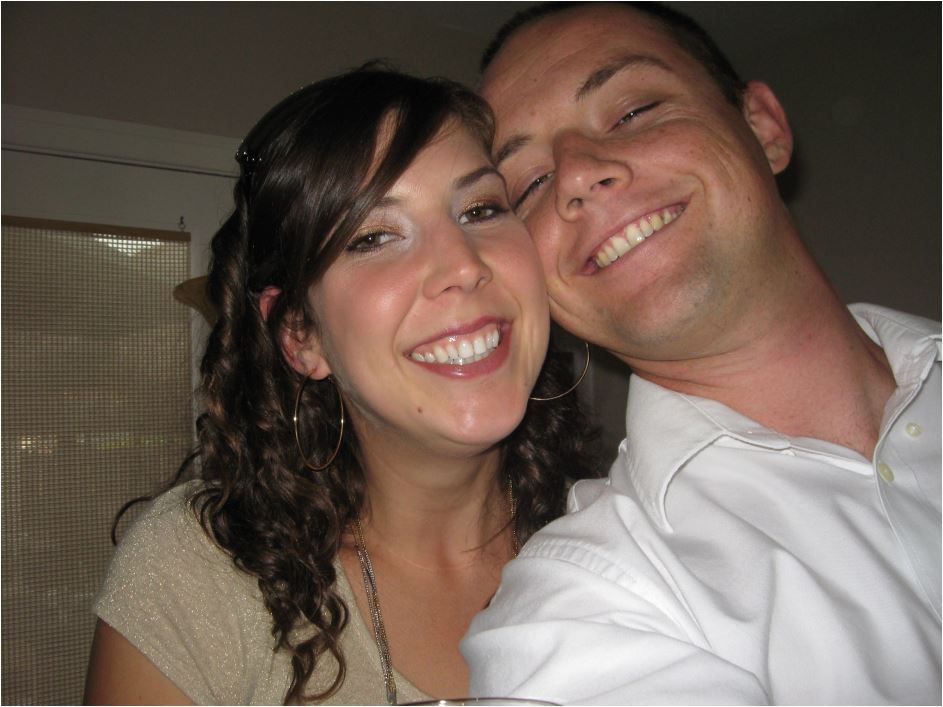 Pete and Tevia in 2007
We are celebrating 25 years of the OB Farmers Market in 2017! Do you remember our first market on May 13, 1992? Do you have stories from the past 25 years of our famous market? If you do, please share them with us! Contact Isabel in our office: isabel@oceanbeachsandiego.com or 619-224-4906. We'd love to hear from you.
Here's a great story from OBMA Board Member Tevia Oskin whose first date with her now-husband Pete took place at the OB Farmers Market:
"Pete and I met on a Saturday night at Pac Shores. Our first official date was Wednesday at Farmers Market. We met up at Sunshine Company to have a quick drink, then we walked around the market. It was July, and we both talked about how much we love summer. We love the farmers market because of all the fresh fruit. I was smitten because Pete liked fresh fruit!
"After we did a few loops around the market we went to the beach to watch the sunset. There we saw some people with a tight rope set up. Both Pete and I tried it, and failed miserably. It was a hoot! We watched the sunset on the beach, which was very romantic.
"That was July of 2007, and we have been together since."
Visit our market every Wednesday from 4 to 8pm on Newport Ave between Cable & Bacon Streets and make your own wonderful OB Farmers Market memories!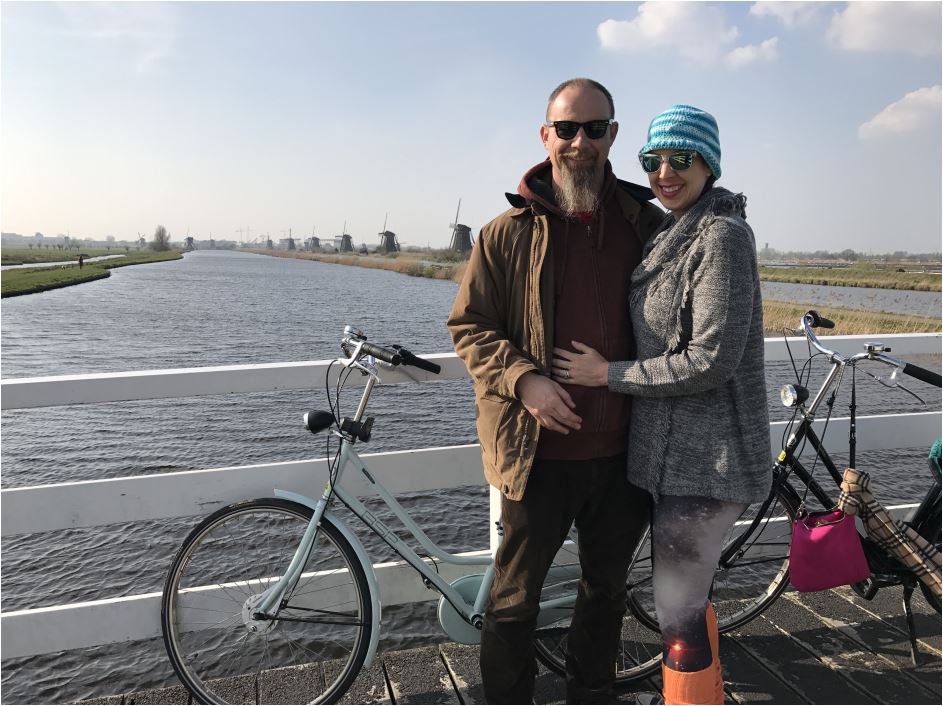 Pete and Tevia in 2017