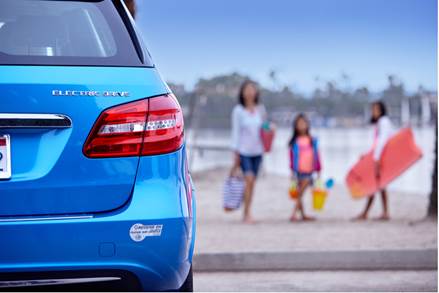 From SDG&E: If you drive an all-electric or plug-in hybrid vehicle, you may be eligible to receive an annual credit of at least $50 on your SDG&E bill. The Electric Vehicle Climate Credit is part of a statewide greenhouse gas emissions reduction program administered by the California Air Resources Board. It rewards EV drivers for doing their part to reduce these emissions. What's great is that you'll be able to sign up for the credit each year, until the funding period ends in 2020. 
Apply on sdge.com/evcc. You will need your DMV registration card and SDG&E account number. This applies to anyone who drives an electric vehicle, and is also applicable to businesses that have EV fleet cars. Applications will be accepted now through May 2017.  
Need electric vehicle charging at your workplace?
Sign up on SDG&E's interest list to learn more! Visit sdge.com/PowerYourDrive.