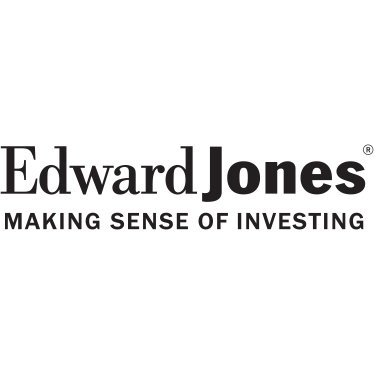 Great Place to Work® and Fortune Name Edward Jones One of the 50 Best Workplaces for Camaraderie
Financial-services firm Edward Jones was named a 50 Best Workplace for Camaraderie by Great Place to Work and Fortune magazine, according to Erik Karlson, a financial advisor in the Ocean Beach and Point Loma.
Edward Jones ranked No. 30 on the list, a ranking based on associates' own assessments of a sense of team, fun and collegiality at the firm.
Edward Jones was selected based on evaluations by over 255,000 randomly selected employees from nearly 600 participating companies. Employees anonymously answered questions about how frequently they experience the behaviors that create a great workplace. Companies achieving the highest overall results in their size categories were then ranked based on employees' feedback regarding the quality of the personal connections they experience with colleagues.
Survey results achieved a 95 percent confidence level and a margin of error of 5 percent or less. The total score for each company was based entirely upon employee feedback.
"Companies that develop strong personal ties among employees and make time for fun at work aren't just doing it to be nice - it's a critical strategic investment," says Michael Bush, CEO of Great Place to Work United States. "Workplaces with strong camaraderie are associated with higher levels of cooperation, effort and effective communication - all essential ingredients of a high-performing organization.'
The 50 Best Workplaces for Camaraderie ranking is one of a series of rankings by Great Place to Work and Fortune based upon employee survey feedback from published Great Place to Work Reviews.
Edward Jones also ranked a best workplace for millennials and women by Great Place to Work and Fortune. The firm ranked No. 6 on the Fortune 100 Best Companies to Work for in 2015, its 16th appearance on the list.
Edward Jones, a Fortune 500 company, provides financial services for individual investors in the United States and, through its affiliate, in Canada. Every aspect of the firm's business, from the types of investment options offered to the location of branch offices, is designed to cater to individual investors in the communities in which they live and work. The firm's 14,000-plus financial advisors work directly with nearly 7 million clients. Edward Jones, which ranked No. 6 on FORTUNE magazine's 100 Best Companies to Work For in 2015, is headquartered in St. Louis. FORTUNE and Time Inc. are not affiliated with and do not endorse products or services of Edward Jones. The Edward Jones website is located at www.edwardjones.com, and its recruiting website is www.careers.edwardjones.com. Member SIPC.