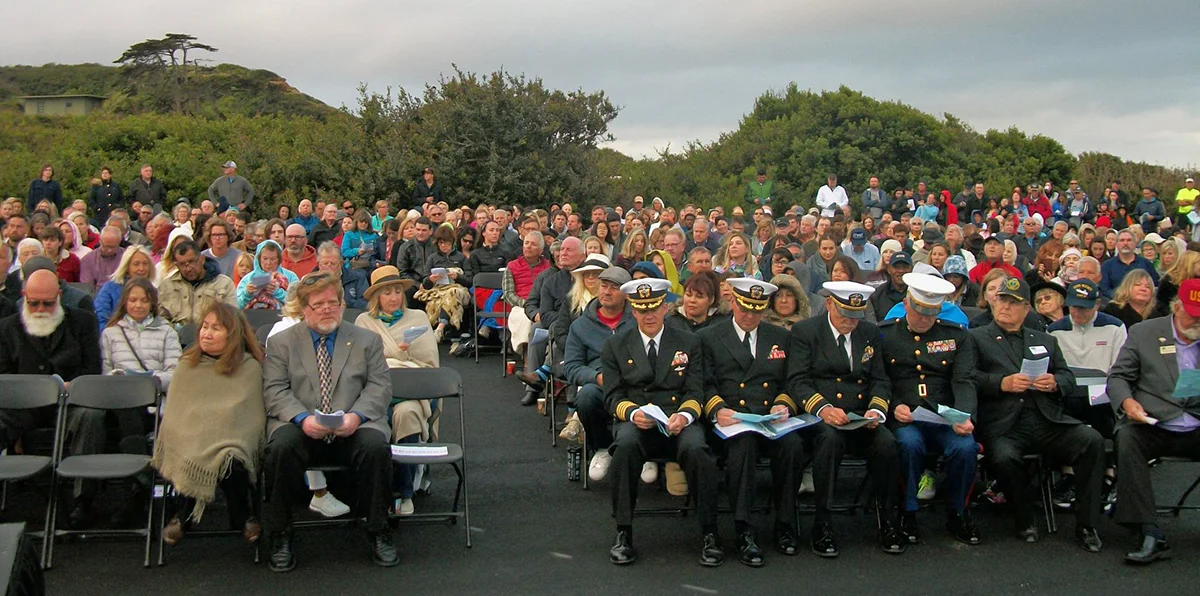 Cabrillo National Monument, Point Loma, Sunday, April 9, 2023 -- The Kiwanis Club of Point Loma will again present an ecumenical Easter Sunrise Service at the Cabrillo National Monument. The services will be held in the lower parking lot, giving those who attend a great early morning panoramic view of San Diego Harbor and the city behind it.
Club President, Joanna DaCosta points out that this year's services will mark the 72nd consecutive year (minus the two covid years) that the Kiwanis Club of Point Loma has provided this popular community service for the people of San Diego.
Easter is April 9th this year and the gates to Cabrillo National Monument will open at 6:00 a.m. with the non-denominational service beginning at 6:30 a.m. There is seating for approximately 500 attendees and the public is encouraged to arrive early.
The speakers this year are Captain Kenneth R Franklin, Commanding Officer Naval Base Point Loma, and Gary Jander, Kiwanis International trustee and past Governor of Kiwanis Cal-Nev-Ha district. Our Chaplain this year is Lieutenant John Kim, Chaplain Point Loma Naval Base. He will conduct the service. This year our soloist will be Amanda DaRosa and she will be accompanied by Nina Gilbert. The Young Marines of the San Diego Color Guard will open the ceremony.
The National Park Service has generously provided the Cabrillo National Monument facilities for the past 71 years for Easter Sunrise Services. The visitor and parking fees imposed by the National Park Service for visiting the Cabrillo National Monument are not in effect for the Easter Sunrise Services but you will be asked to leave prior to the 9:00 a.m. park opening. The National Park Service asks that you remember that Cabrillo National Monument is a no-smoking area and they ask that you watch your speed entering the park area. Bicyclists favor the entry road so please be careful. A fellowship time with coffee, tea, and pastries occurs immediately following the services.
1800 Cabrillo Memorial Drive
San Diego, CA 92106
---