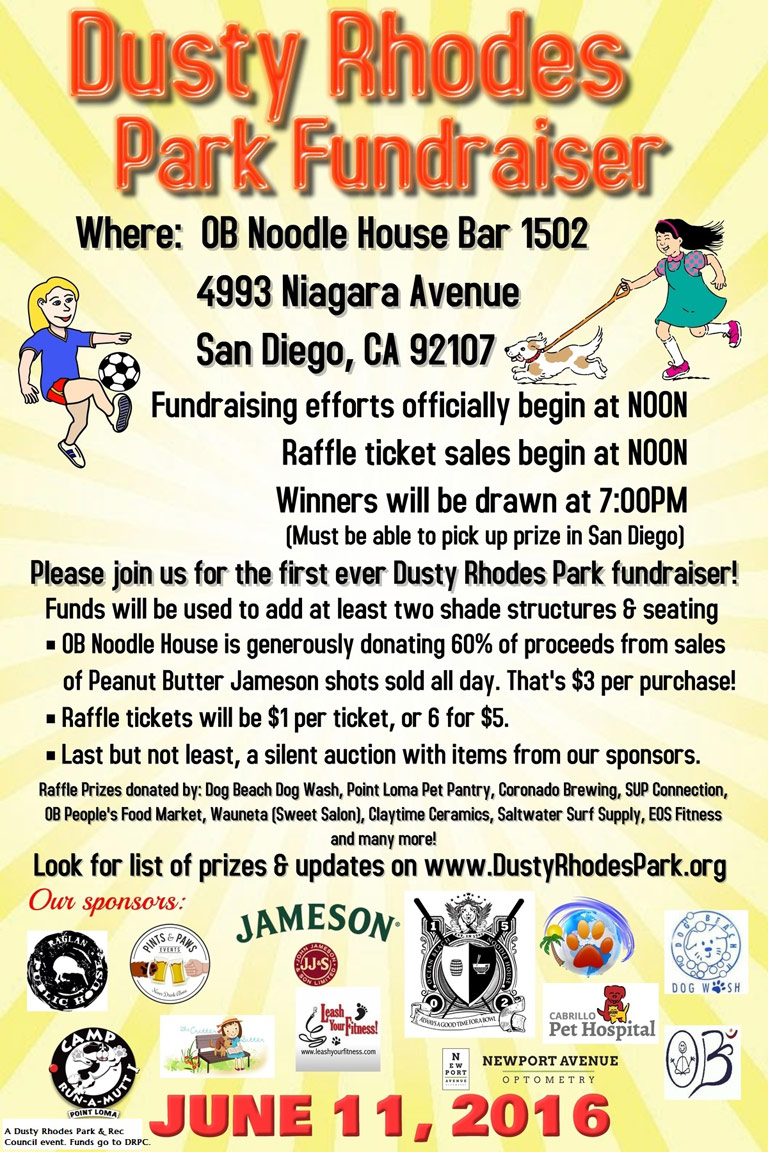 Dusty Rhodes Park Fundraiser
June 11, 2016
Where: OB Noodle House Bar 1502, 4993 Niagara Ave
Fundraising efforts officially begin at NOON
Raffle ticket sales begin at NOON
Winners will be drawn at 7:00 p.m. (must be able to pick up prize in San Diego)
Please join us for the first ever Dusty Rhodes Park fundraiser!
Funds will be used to add at least two shade structures & seating
* OB Noodle House is generously donating 60% of proceeds from sales of Peanut Butter Jameson shots sold all day. That's $3 per purchase!
* Raffle tickets will be $1 per ticket, or 6 for $5
* Last but not least, a silent auction with items from our sponsors.
Raffle prizes donated by: Dog Beach Dog Wash, Point Loma Pet Pantry, Coronado Brewing, SUP Connection, OB People's Food Market, Wauneta (Sweet Salon), Claytime Ceramics, Saltwater Surf Supply, EOS Fitness, and many more!
Look for list of prizes & updates on www.DustyRhodesPark.org