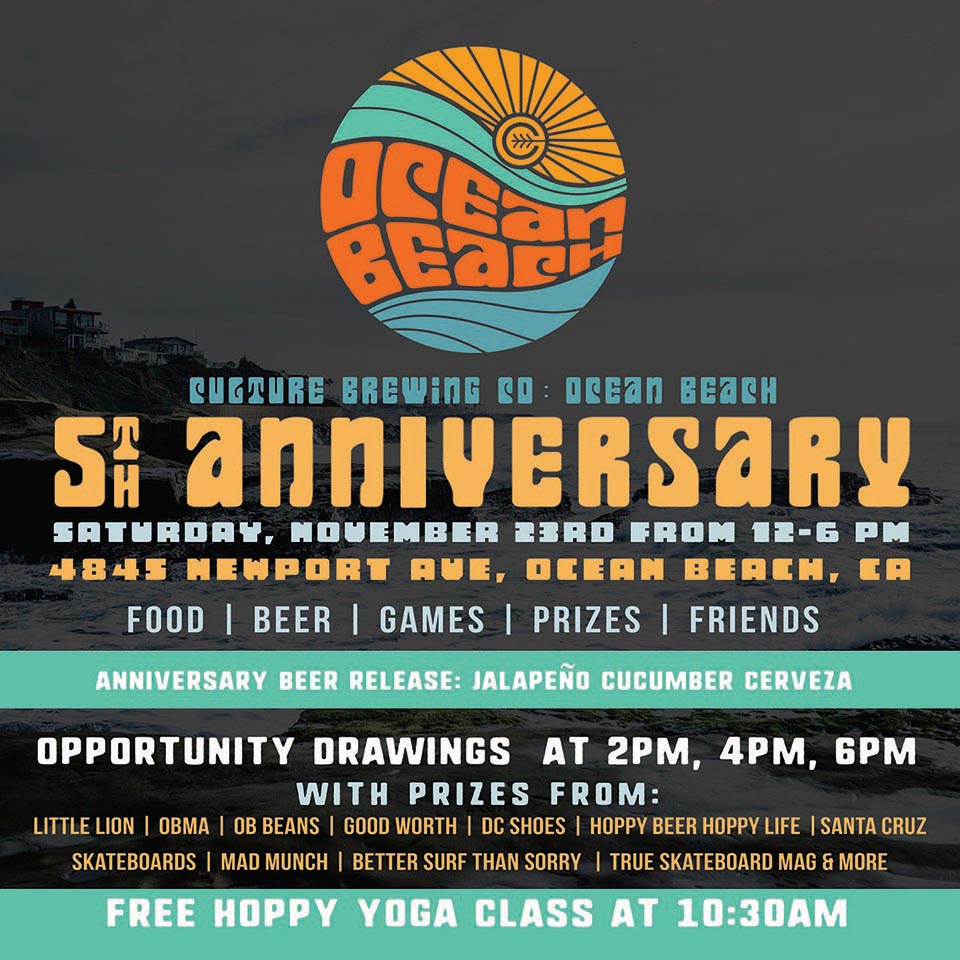 Come celebrate with us on Saturday, November 23rd for our 5-Year Anniversary Party.
We're so proud to be a part of the Ocean Beach community and have enjoyed getting to know our neighbors, locals, and visitors in the area over the years. To honor this amazing community and celebrate 5 years serving you, we will be hosting an epic bash from 12-6 PM.
We will be releasing a new specialty beer that was voted on by our OB patrons, in addition to many other exciting specials. On Saturday, you will get a chance to score one of our new Anniversary T-shirts inspired by the retro, laidback vibes of OB, as well as custom Culture glassware that includes a pint of your choice for just $10! There will be multiple opportunity drawings for you to win prizes from some of the awesome local businesses in the area, as well as food provided on rotation to enjoy throughout the day.
The event is FREE and open to the public. We hope to see you there for all the fun!