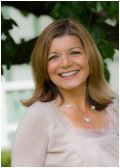 Cultivating Happiness and Well-Being with Teresa Zucchet
In our hectic lives, we often fall into autopilot mode – going through the motions of life without thinking about whether we are really creating the life we want for ourselves. In this series, participants will discover how to remove roadblocks and obstacles that are preventing them from living a more meaningful, gratifying and exciting life. Because living a life filled with joy is the greatest gift that we can give to ourselves and others, and whether that life feels within our grasp or a million miles away, this workshop will provide the tools to get there one step at a time.
April 14th, 2016 Thursday at 7pm-8:30pm $25
Location: The Sanctuary Wellness Experience, 1955 Cable St.
Space is limited! For more information or to reserve your space, please contact The Sanctuary Wellness Experience at 619-861-8351.