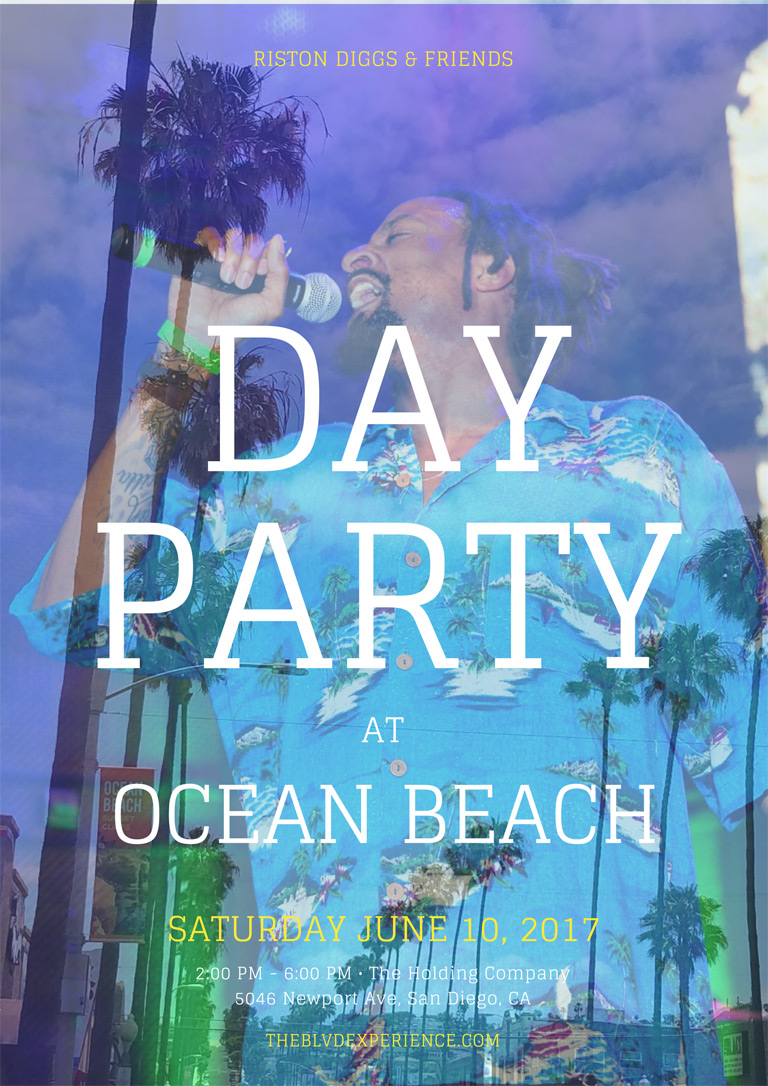 Come catch a vibe with Riston Diggs and friends at Ocean Beach's newest live music venue, The Holding Company (5046 Newport Ave).
In recognition of PTSD Awareness month, we're rocking out with music lovers and creatives of all kinds.
Because PTSD is not exclusive to the military, we're acknowleding and celebrating anyone who has embraced creativity as an outlet.
    Kick off the festivites with DJ Semaj and Tennessee Tina
    Then grab a drink, make a friend, and get LIT with Riston Diggs!