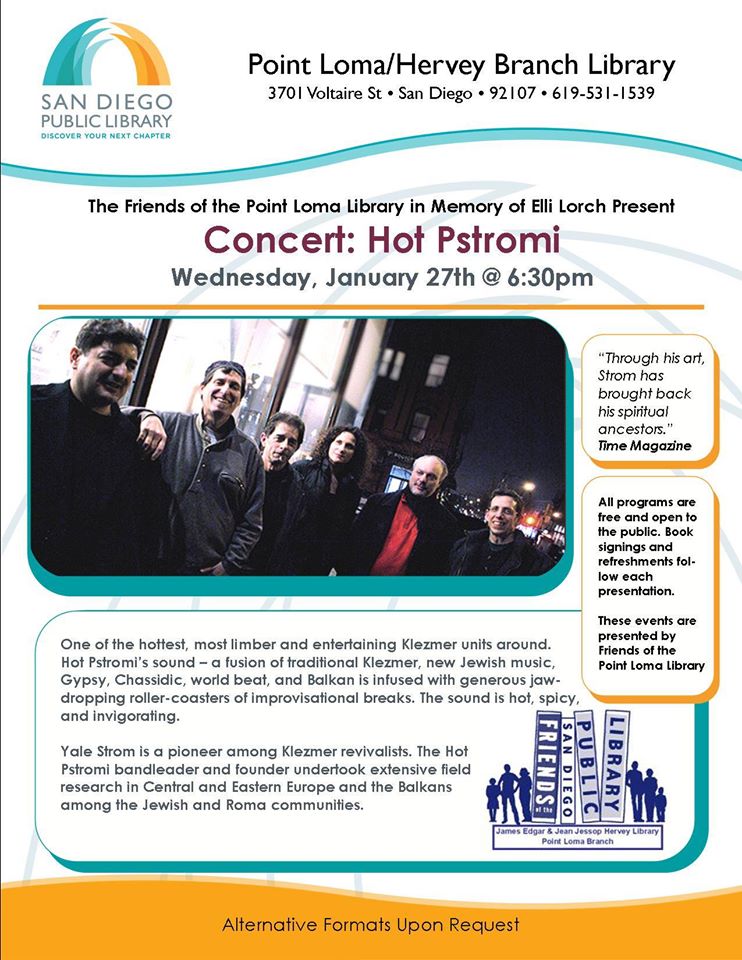 The Friends of the Point Loma Library in Memory of Elli Lorch Present
Concert: Hot Pstromi
Wednesday, January 27, 6:30pm
Point Loma/Hervey Branch Library, 3701 Voltaire St
One of the hottest, most limber and entertaining klezmer units around. Hot Pstromi's sound - a fusion of traditional Klezmer, new Jewish music, Gypsy, Chassidic, world beat, and Balkan is infused with generous jaw-dropping roller-coasters of improvisational breaks. The sound is hot, spicy, and invigorating.
Yale Strom is a pioneer among Klezmer revivalists. The Hot Pstromi bandleader and founder undertook extensive field reseach in Central and Eastern Europe and the Balkans among the Jewish and Roma communities.
All programs are free and open to the public and presented byt he Friends of the Point Loma Library. For questions, please call the library at 619-531-1539.