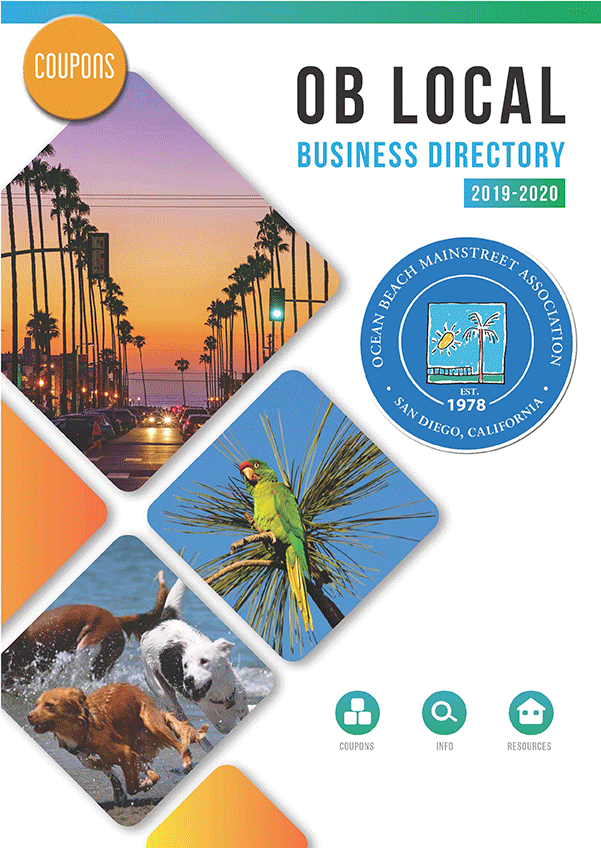 The famous OB Local Business Directory's 2019-2020 edition is coming soon! This powerful marketing tool is delivered to 13,000 local residents, and an additional 7,000 copies are distributed to hotels, vacation rentals, and community resources (such as local libraries), as well as handed out at the weekly OB Farmers Market and through the OBMA Local Info Center to visitors and locals.
OBMA members receive free listings in the directory. We are in the process of confirming all member information is accurate and up to date. Also, placing ads and coupons in the printed directory is a great way to get your business noticed! The rates are extremely affordable, and the directory is distributed for two years. Reserve your ad and/or coupon by filling out and returning your packet, contacting our office at 619-224-4906, stopping by to see us at 1868 Bacon St, Suite A, or emailing us at [email protected].
The deadline for confirming your business information and placing your ad or coupon is 5pm on March 1st.