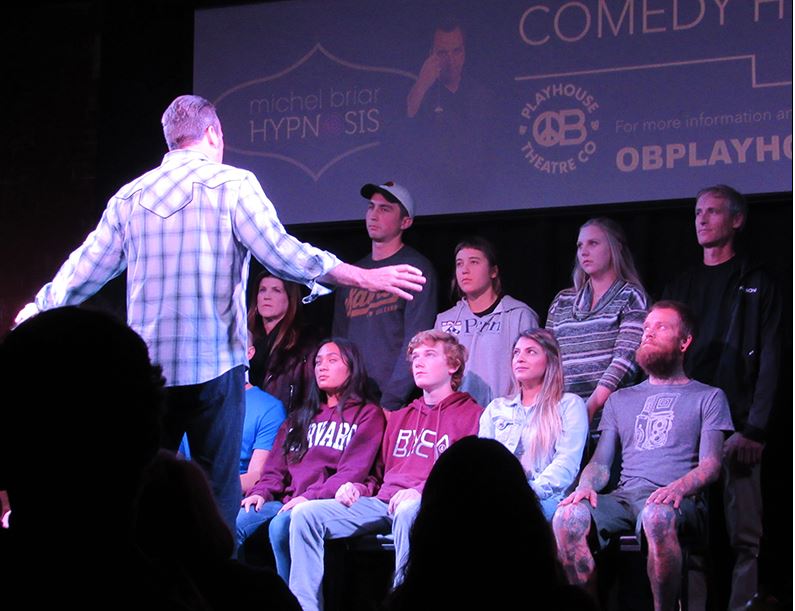 Dates/Times: May 25th - 26th
Friday & Saturday at 8 PM
Location:
OB Playhouse
4944 Newport Ave
San Diego CA 92107
Description:
Michel Briar is a Certified Master Hypnotist who has performed his hypnotic stage show all over the country, from Las Vegas, Nevada to Orlando, Florida, to Maui, Hawaii, and now he is here in San Diego!
Hypnotist Michel Briar is bringing his hilarious hypnotic stage show to the stage of the OB Playhouse. His show is a show of volunteers from the audience that rush the stage to be hypnotized and become the superstars of the night!
During the show, you will hear 2 people speaking a completely made up language and they will understand every word the other is saying, you will see people laughing so hard they can't control themselves, and much much more.
The show is 90 minutes of straight laughter! You can either watch your friends go up on stage and become superstars or come on stage yourself and be the star you always wanted to be.
.
Ticket Link: https://app.arts-people.com/index.php?show=74873
Pricing:
General Admission: $24
VIP Front Row Table: $34