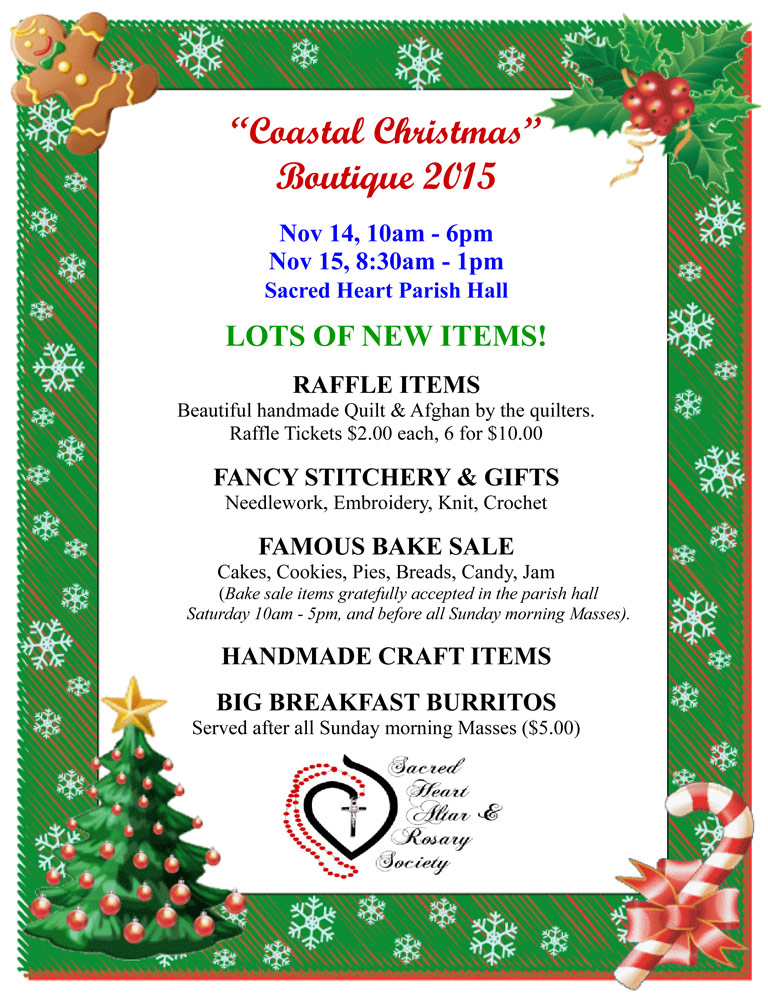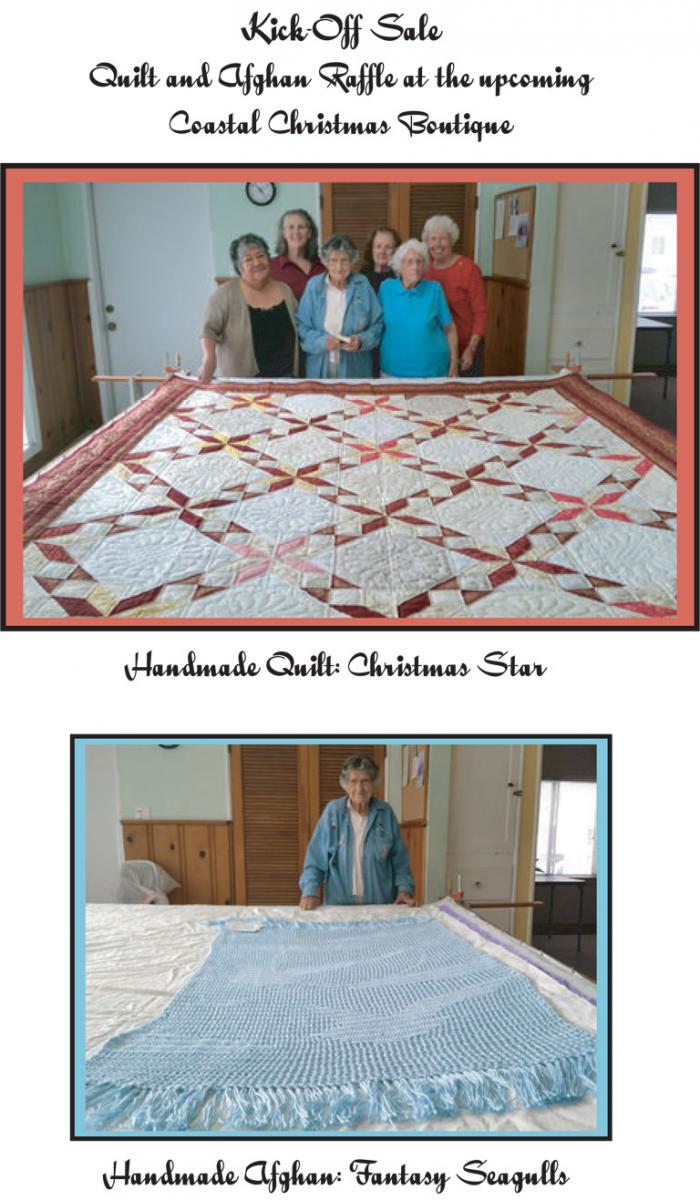 "Coastal Christmas"
Boutique 2015
Nov 14, 10am - 6pm
Nov 15, 8:30am - 1pm
Sacred Heart Parish Hall
LOTS OF NEW ITEMS!
RAFFLE ITEMS
Beautiful handmade Quilt & Afghan by the quilters.
Raffle Tickets $2.00 each, 6 for $10.00
FANCY STITCHERY & GIFTS
Needlework, Embroidery, Knit, Crochet
FAMOUS BAKE SALE
Cakes, Cookies, Pies, Breads, Candy, Jam
(Bake sale items gratefully accepted in the parish hall Saturday 10am - 5pm, and before all Sunday morning Masses)
HANDMADE CRAFT ITEMS
BIG BREAKFAST BURRITOS
Served after all Sunday morning Masses ($5.00)
Sacred Heart of Ocean Beach is located at 4776 Sunset Cliffs Blvd. For questions, please call (619) 224-2746.