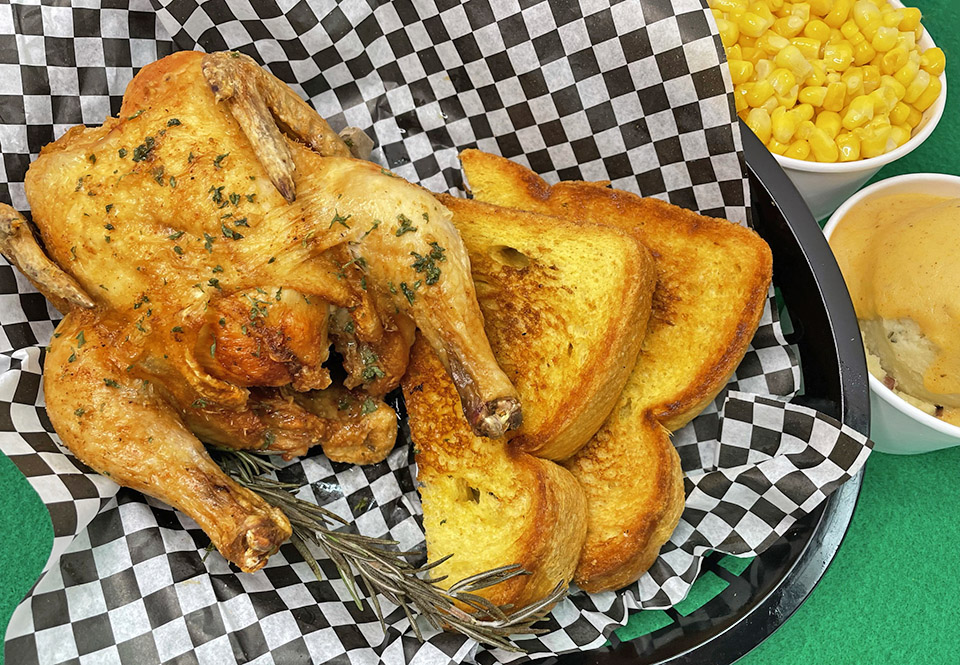 OB while you're out and about this holiday season checkout ChickenHeadz Cornish Game Hen Seasonal Special.
They are stepping up their "game" for the OB Holiday Season.
Now available through December 31st.
Cornish Game Hen, 2 Classic Sides and Texas Toast for $13. Yummy!
Newport Ave - next to Sunshine Co.
@ChickenHeadzSD (Instagram)