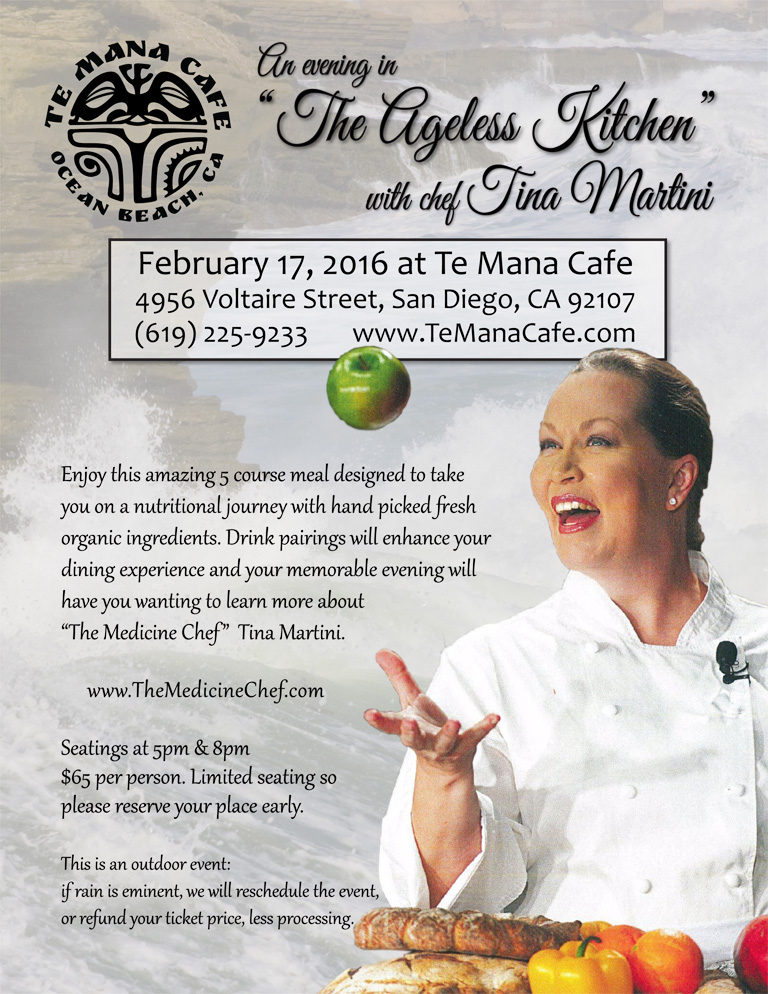 Te Mana Cafe at 4956 Voltaire St presents.... An evening in "The Ageless Kitchen" with Chef Tina Martini
February 17, 2016
Seatings at 5 p.m. and 8 p.m.
$65 per person. Limited seating so please reserve your place early.
Enjoy this amazing 5 course meal designed to take you on a nutritional journey with hand picked fresh organic ingredients. Drink pairings will enhance your dining experience and your memorable evening will have you wanting to learn more about "The Medicine Chef" Tina Martini.
This is an outdoor event; if rain is eminent we will reschedule the event or refund your ticket price, less processing.