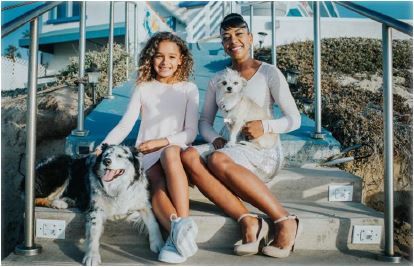 From Camellia Wedding Flowers, 2232 Sunset Cliffs Blvd:
Dear Camellia Clients,
We are very excited to announce that we are transitioning into the next phase of development for Camellia Flowers. On February 21, 2017, we will be closing the retail portion of our business (Camellia Flowers and Gifts) and providing flowers solely for wedding and event clients (Camellia Wedding Flowers). We are definitely going to miss seeing our everyday floral clients, but this change allows us more time with our families, and more time out in the beautiful San Diego sun!!
We are directing all our walk-in floral clientele to the fabulous San Diego Bay Floral Company (Thistle) which is right down the street at 4822 Santa Monica Ave, right across from the Post Office. Melanie and her crew will take good care of you!!! You can call them at 619-222-5400 for directions and info.
If you are getting married or need flowers for a large event, PLEASE don't hesitate to call us! We will still be working out of this beloved corner shop, busting out beautiful bouquets for weddings, parties, and corporate events. We would love it if you would refer any of your wedding and event clients to us!
We want thank OB for being the raddest, baddest, most entertaining neighborhood in San Diego!! Our clients are truly the best people around! Thank you for supporting our small business for six years. We love you and we'll see ya at the beach!!
Sincerely,
Atalanta
Camille
Sarah
Sadie Girl, Moody Judy and the rest of the Camellia Crew