--Brewery releases new West Coast IPA, five wine grape sours, a Hoppy Pale Ale made in collaboration with Thorn Street Brewing and Amplified Aleworks and a Thai-inspired sour made with Soi OB for SD Beer Week celebration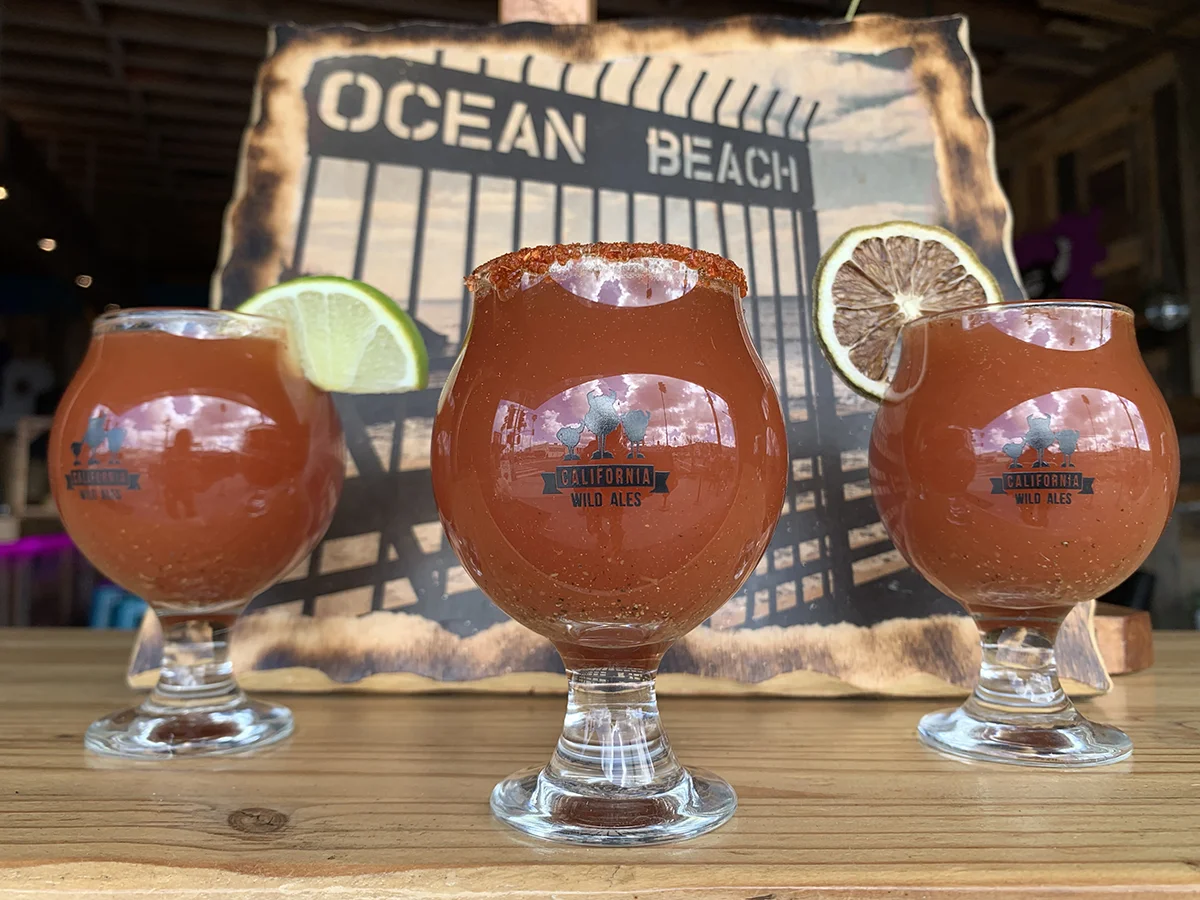 SAN DIEGO (Nov. 2, 2022) – California Wild Ales (CWA), San Diego's Sour & Ale House, will celebrate San Diego Beer Week, a nine-day extravaganza of the best independent craft breweries in America taking place November 4-12. San Diego Beer Week will include events happening throughout the county at participating breweries, bars, restaurants, and more!
On Nov. 4, CWA will release a new 7.5% West Coast IPA called 14 Mile IPA to kick things off. Featuring Sultana and El Dorado hops, this beer has a restrained bitterness with notes of straw and pear. 
---
On Saturday, Nov. 5, CWA is releasing five wine grape sours Nebbiolo, San Genovese, Zinfandel, Cab Franc, and Sangria.
Join CWA on Tuesday, Nov. 8, for a delicious bowl of Soi OB's Tom Yum Soup and wash it down with an ice-cold Tom Yum Sour. CWA is known for thinking outside the box and has collaborated with the Ocean Beach neighborhood since its doors opened in May of 2021. This year, CWA has joined forces with local Thai restaurant Soi OB to create a genuinely WILD collaboration. Introducing Tom Yum Sour, made with Thai chilies, Kaffir lime leaves, lemongrass, and toasted coconut.
"We love working with the neighborhood to create something that can only exist in this funky and eclectic town of OB. Ocean Beach is the perfect place for us to introduce these sometimes bizarre flavors," said Bill DeWitt, co-founder of California Wild Ales. 
Wednesday, Nov. 9, California Wild Ales is releasing another collaboration brew, this time, it's a Hoppy Pale Ale made with Thorn Street Brewing and Amplified Aleworks. Be sure to stop by early for the first-ever Rock, Paper, Scissors competition in Ocean Beach history.
There will be a lot of activities in Ocean Beach for SD Beer Week, so make sure you take advantage of these truly unique beers that will be available for a limited time.
---
Special Release Beer for SD Beer Week 2022
Friday, Nov. 4 - 14 Mile IPA (West Coast IPA Beer Release)
Saturday, Nov. 5 - Wine Grape Sour Night (5 wine grape varieties) 
Sunday, Nov. 6 - Bourbon Peach Cobbler
Monday, Nov. 7 - Dark Sour and Saison Night
Tuesday, Nov. 8 - Tom Yum Sour (Collaboration with Soi OB)
Wednesday, Nov. 9 - Rock, Paper, Scissors (Hoppy Pale Ale Collab with Thorn & Amplified)
Thursday, Nov. 10 - Bottle and Flight Night - 20% Off all bottles and beer flights
Friday, Nov. 11 - Blood Orange Margarita and Mojito Wild Ale Beer Release
Saturday, Nov. 12 - Michelada Flights & Pop-up event with Hoppy Beer Hoppy Life
---
This year's SD Beer Week will feature plenty of action in Ocean Beach and at California Wild Ales, located at 4896 Newport Avenue.
For more information about California Wild Ales and their offerings for SD Beer Week, visit https://www.californiawildales.com/.
---
About California Wild Ales
California Wild Ales, San Diego's Sour and Ale House, began creating fresh and funky sour beers in 2015 and opened its tasting room in Ocean Beach in 2021. The brewery's sour beer is aged in American, French, and Hungarian oak barrels for a minimum of nine months. It uses fresh, seasonal produce from local San Diego farmers resulting in a refreshing, tart flavor profile and depth often associated with fine wine. The brewery uses mixed and wild fermentation methods using probiotic yeast and bacteria strains, including Lactobacillus, Brettanomyces, and Pediococcus. In addition to sours, California Wild Ales offers several other beer styles, including a lager, west coast IPA, and hazy IPA. For more information, visit https://www.californiawildales.com/.
---