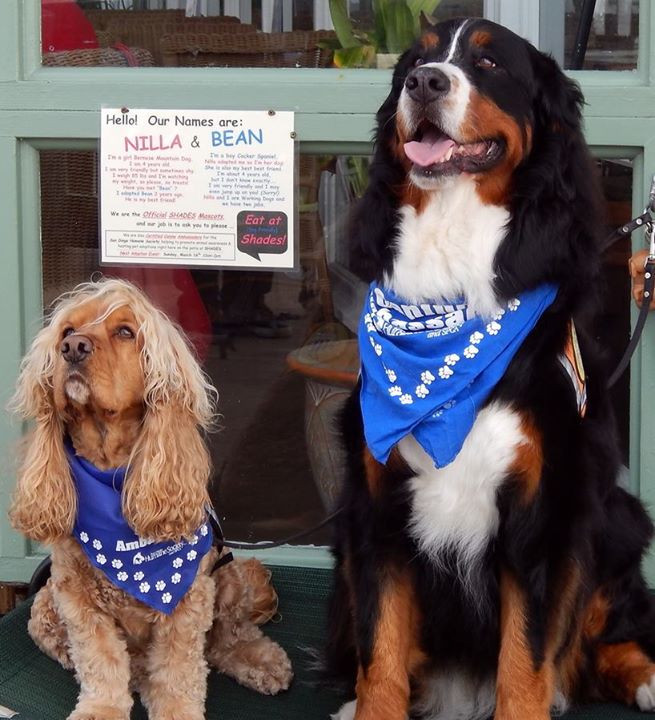 ONE TON OF BERNESE MOUNTAIN DOGS COMING FOR SUNDAY BRUNCH
SHADES' Mascots Having a Dog Party
Over 20 Bernese Mountain Dogs from all over Southern California will be at SHADES for Dog Brunch. These majestic, 100-pound, gentle giants of dogs are almost identical in appearance and create quite an image when in a large group.
Dog Party is this Sunday, May 1st at 11am, on SHADES patio.
SHADES has been hosting Quarterly Humane Society Dog Adoptions on our patio for years, helping over 400 dogs find their forever homes.  Our mascots, Nilla (a Bernese) and Bean, have been Official Animal Ambassador Dogs for the Humane Society for almost as long, and they will be hosting the Brunch.
SHADES is located at 5083 Santa Monica Ave. For more information, contact 619-222-0501.