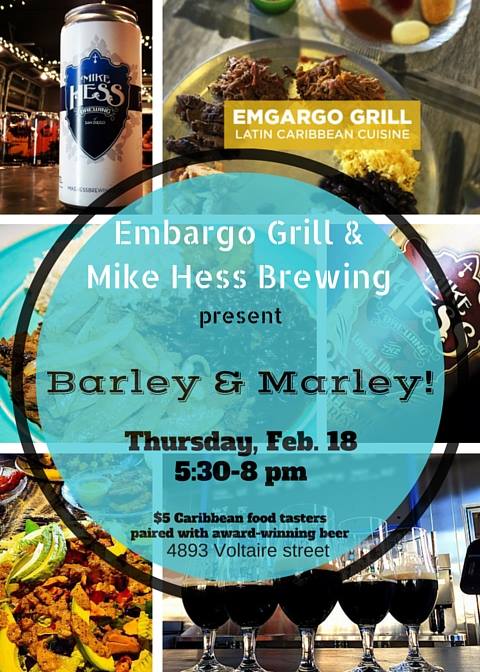 Mike Hess Brewing in Ocean Beach and Embargo Grill are teaming up to bring you a great "hoppy hour!" With Mike Hess Brewing's award-winning beers and $5 Caribbean food tasters from Embargo Grill, listed by Yelp as one of the best restaurants to try in the USA for 2015, it's a delicious combination waiting just for you. So bring your friends, thirst and appetite!
Thursday, February 18, 2016
5:30 p.m. to 8 p.m.
Mike Hess Brewing, 4893 Voltaire St.