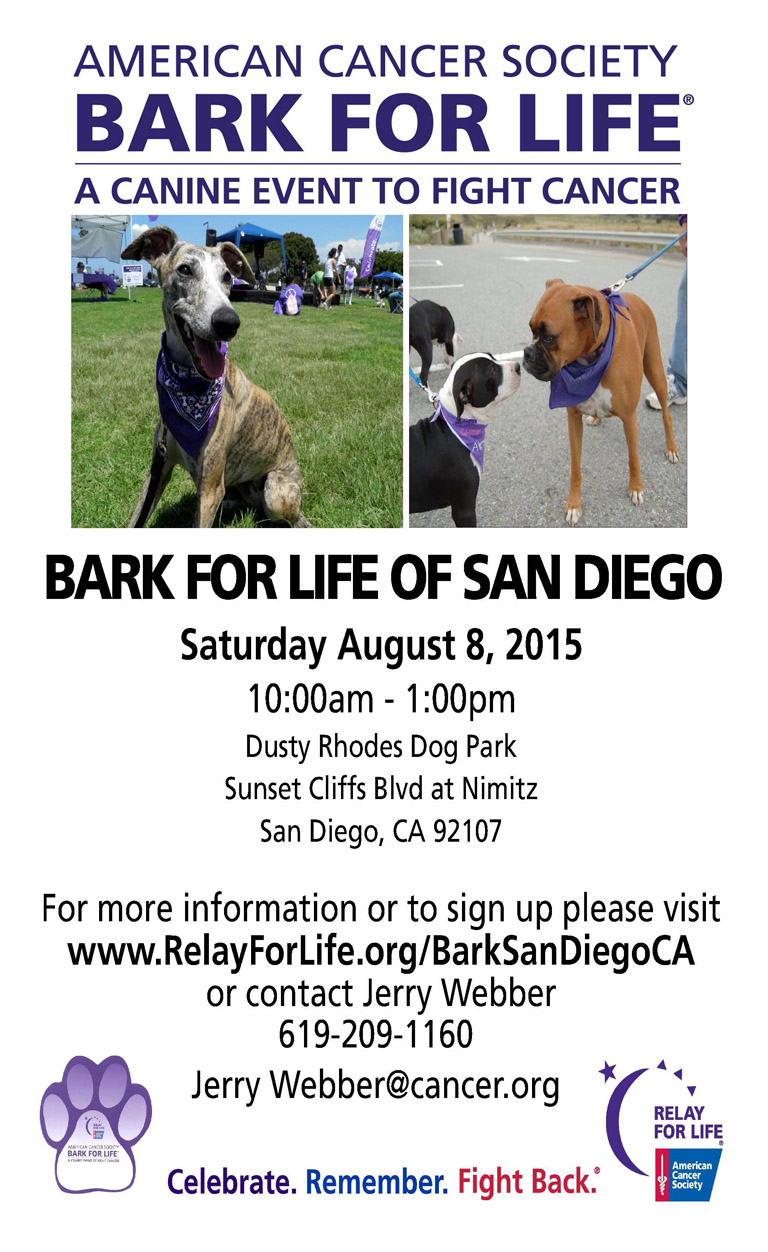 American Cancer Society Bark for Life: A Canine Event to Fight Cancer
If your life has been impacted by cancer, if you are a dog-lover, and/or if you just like supporting a good cause and having good fun, please join us at Dusty Rhodes Park on August 8, 2015, for the Bark For Life of San Diego.
It is $15 to register for one person and their dog.
It is $10 for an additional dog (We ask that you limit it to two dogs per person, please.)
It is $10 for an individual person without a dog.
The event is from 10am-1pm and registration opens at 9am.
For more information, or if you are interested in registering your business as a vendor, please contact Jerry Webber at 619-209-1160 or jerry.webber@cancer.org or Laura Schwartz (Lead Volunteer) at 602-369-9739 or lauraschwartzsd@gmail.com.