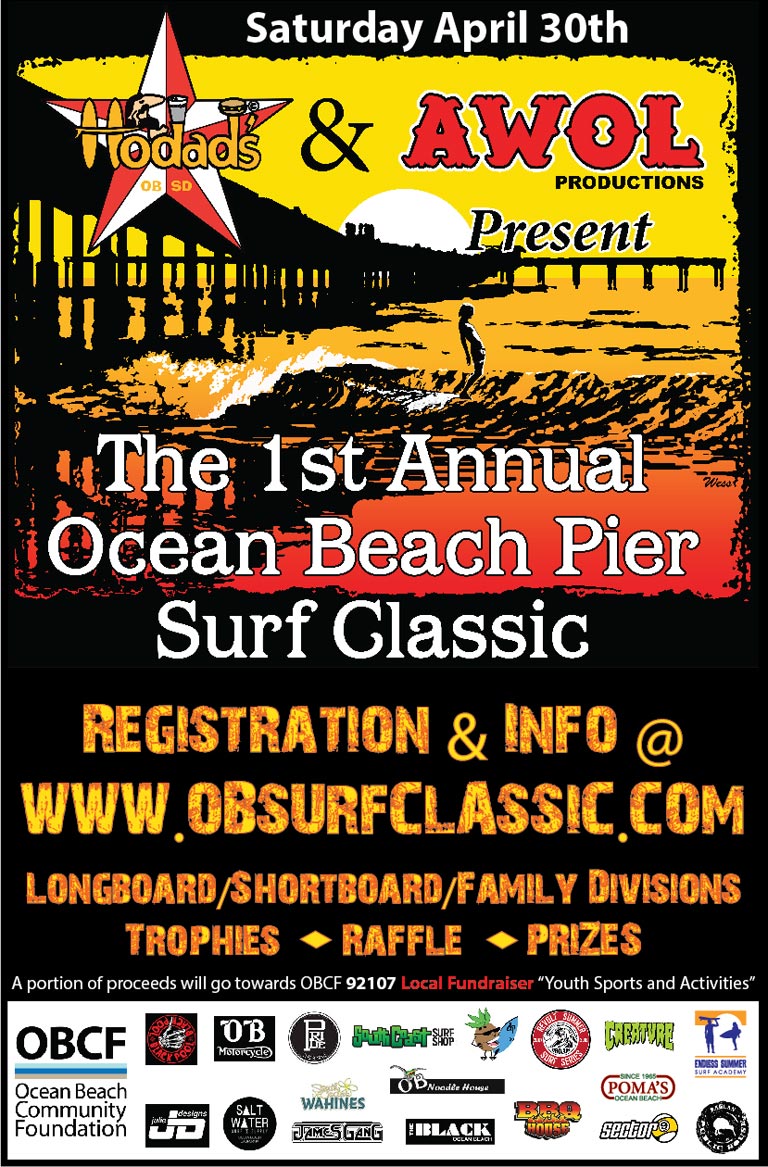 Join Hodad's and AWOL for the 1st Annual OB Pier Surf Classic, a surfing contest on Saturday, April 30. Stay tuned to www.obsurfclassic.com for signups and the latest information on this event!
On Saturday, April 30, Hodad's & AWOL Productions present the 1st Annual Ocean Beach Pier Surf Classic. There will Longboard, Shortboard & Family Divisions along with trophies, prizes, and a raffle. A portion of the proceeds will benefit Ocean Beach Community Foundation. The OBCF 92107 is currently fundraising for youth sports & activities.
The event is supported by many 92107 local businesses: Hodad's Ocean Beach, Awol Productions (A Way Of Life), South Coast Surf Shops, James Gang Company, The Black in Ocean Beach, Ocean Beach Motorcycles, Poma's Italian Delicatessen, BBQ House, Raglan Public House, Julie Designs, OB Noodle House, South Coast Wahines, & Coconut Peet's Surfboard Repair & Trade.
Special thanks to skateboard and action sports companies:
Revolt Summer Surf Series, Endless Summer Surf Academy, Salt Water Surf & Supply, Huckleberry Surf Co., Creature Skateboards, Sector 9 Skateboards & Black Pool Skateboards