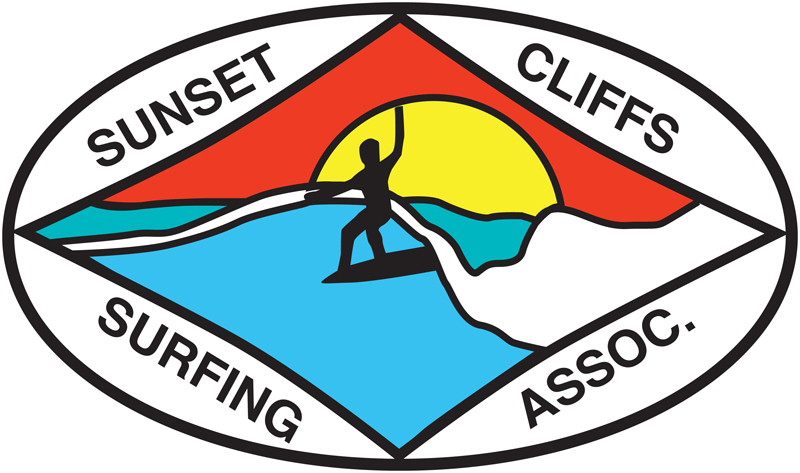 On Saturday, Aug. 9th from 7 a.m. to 4 p.m. Enthusiastic surfers age 16 and younger will be competing in boys' and girls' age-division events in both shortboard and longboard divisions.
The event, hosted by the Sunset Cliffs Surfing Association (SCSA), is intended to preserve and promote the art of surfing, and has done so for more than 40 years. The surf contest is held in the memory of Carl Warner of Point Loma, a major surfing enthusiast.
The surfing competition includes "Super Groms" (boys and girls 7 and under on any size surfboard); "Little Wahine" (girls 8 to 10 on any size board); "Groms" (boys 8 to 10, short board); "Menehune" (boys 11 to 13, short board); "Wahine" (girls 11 to 16, any board); "Jr. Boys" (14 to 16, short board); and a "Longboard Division" (open).
Surfers qualify to compete if they live in the 92106 or 92107 ZIP codes or who are SCSA members. The first 110 kids can register for a $25 fee, and forms are available here.
Activities include a barbeque, a raffle, silent auction and awards ceremony. All money collected benefits the SCSA Juniors Program, which sponsors various community events to benefit Ocean Beach and Point Loma area youngsters.
The Gromfest is an energetic, spectator-friendly, surfing spectacle that embraces the fun of the youthful wave-riding lifestyle and is definitely intent on "maximizing beach and in-the-tube experiences" for all in attendance.