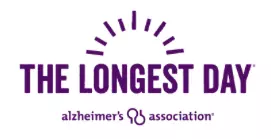 Hello! My name is Dan Dennison living in Ocean Beach. I have volunteered to assist the Alzheimer's Association fundraising event on June 21 — The Longest Day of the year.
Almost, if not all of us, have seen the devastating impact of Alzheimer's on Families and Friends as well as all those caring for and supporting victims of this vicious disease.
My objective is simple to ask local restaurants in Ocean Beach to participate in this one-day event through a contribution of your choice to be sent to the Foundation.
To make it simple, your choice can be either a % of your sales for the day, or a specific amount for each customer check. Any choice you make will be most appreciated. There are no "middle Men" in this process and I will give you the address to mail your check directly to the Association.
If you are able to participate you will be included in Social Media from the Alzheimer's Association and I will definitely announce it through the media where I participate.
I very much appreciate your consideration for this most important health care organization that so actively works on research as well as support programs for both those affected and their caregivers. Please feel free to contact me with any questions as well as confirmation of your participation.
Very Warm Regards and appreciation in advance!