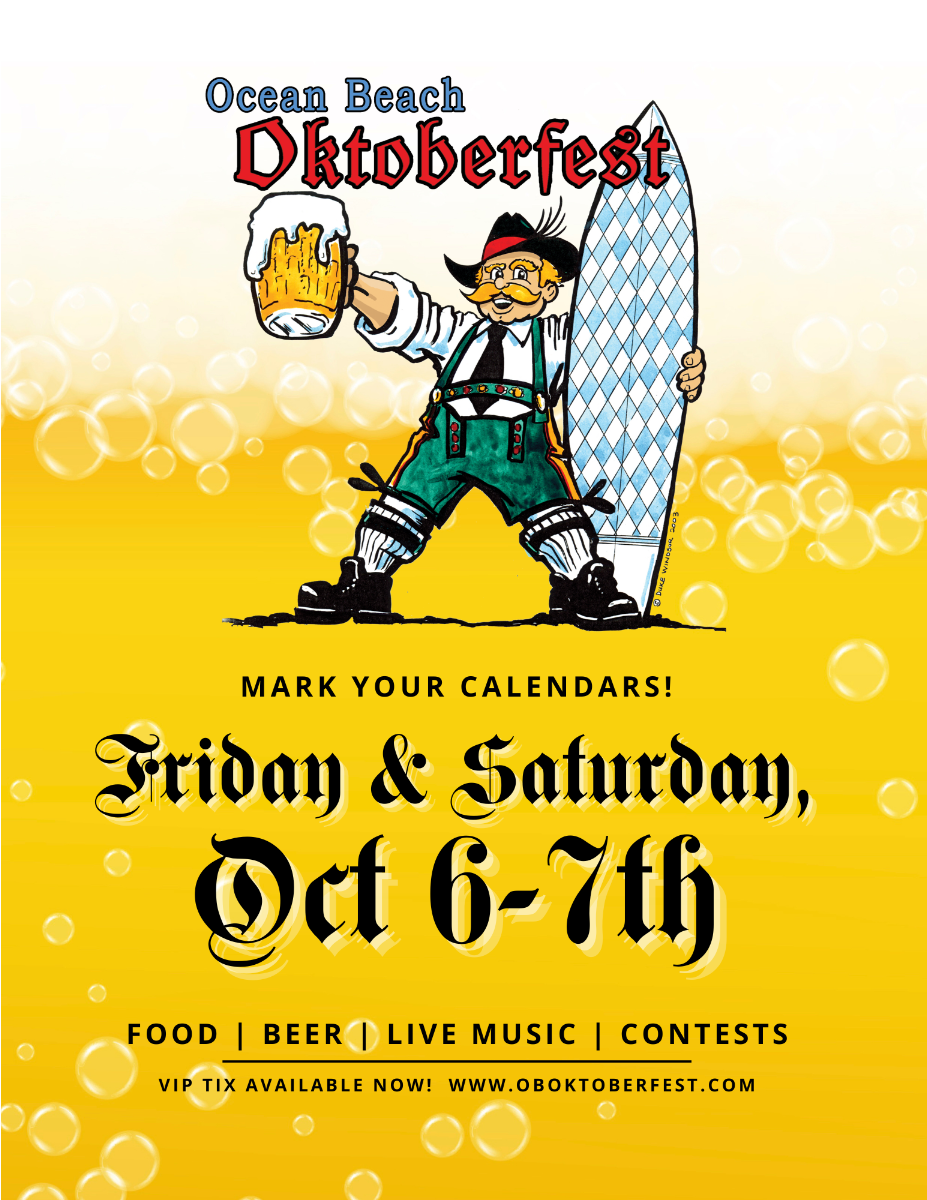 Seeking Volunteers for OB Oktoberfest!
We are seeking outgoing individuals to be EVENT AMBASSADORS providing party goers with information and supporting the overall success of the festival.
Funds raised by the OBMA through a portion of ticket sales will support OBMA Programs, Projects, and Initiatives in Ocean Beach.
Plus, it's a really fun event and you receive free entry to the event when you volunteer.
Click below to volunteer
https://www.signupgenius.com/go/904084DACA82DA3F94-2023#/
Have questions reach out to Tracy Wagner at (619) 224-4906 or [email protected]