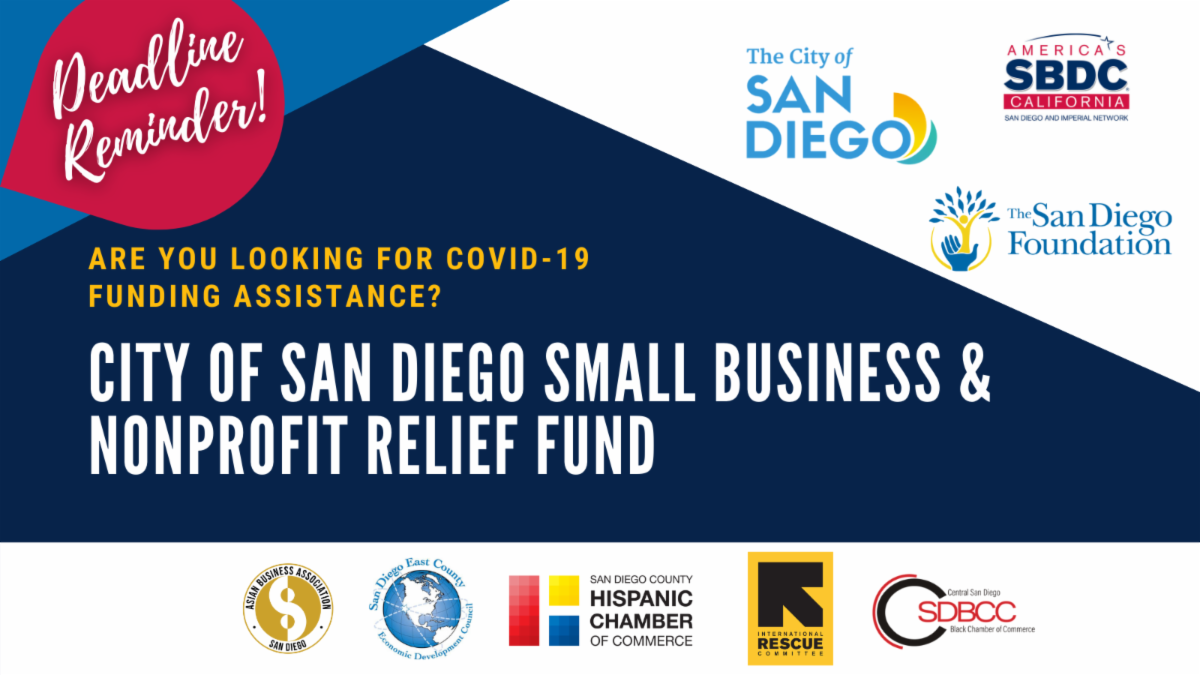 Deadline to Apply is Friday, Sept. 24 at 5 p.m.
The City of San Diego in partnership with The San Diego Foundation are offering the Small Business & Nonprofit Relief Fund. Here are the facts:
 
Application deadline: Sept. 24 at 5 p.m. (PT)
The grants are NOT first-come, first-served. Focus on accuracy over early.
Must be located in the city of San Diego.
Must have been in business prior to April 1, 2020.
Self-employed workers, independent contractors, sole proprietors, and corporations with no more than 100 employees.
Net profits under $150,000 or gross revenue under $250,000 (as reported for 2019).
Learn more, get help, and apply on our website at SDReliefGrant.com!