Topic: Our Climate, Our Future - Business Community Forum
Description: When the City of San Diego released Climate Action Plan in 2015, it included a commitment to update the plan in 2020.
We're proud to announce that Our Climate, Our Future will be an expanded vision for climate action in San Diego. We are striving to reflect the viewpoints, priorities and needs of San Diego's residents and communities. Join us for our upcoming public forum to share your feedback and learn more.
For more information, please visit: https://www.sandiego.gov/sustainability
Time: Feb 25, 2021 12:00 PM in Pacific Time (US and Canada)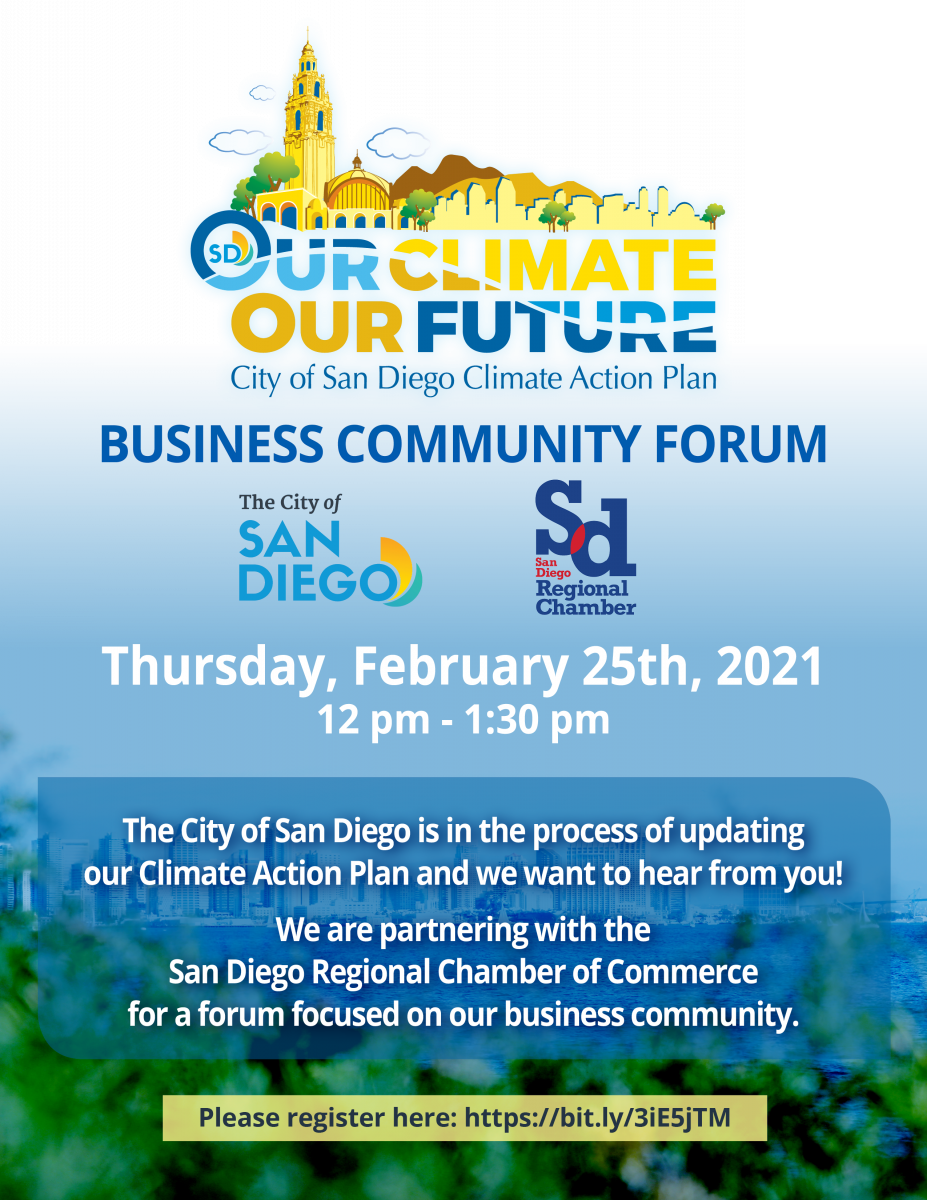 ---
Community is at the heart of everything we do. Our work together today will help ensure the health of Ocean Beach in the days, weeks, months and years to come.
Click here to view OBMA Member Resources
OBMA Team
(619) 224-4906