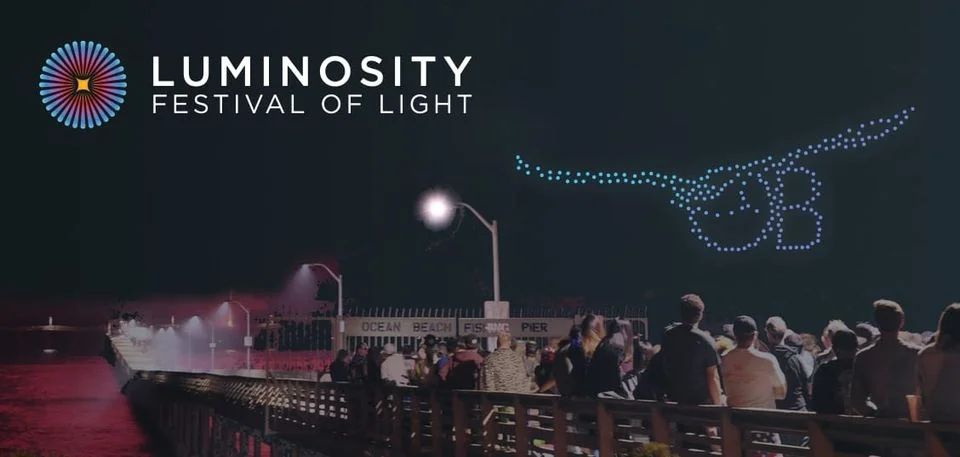 Dear OBMA Member,
For close to 40 years, the proud tradition of Fourth of July fireworks off of the Ocean Beach Fishing Pier drew tens of thousands of spectators every Independence Day. Because of structural issues with the pier, the fireworks celebration ended in 2018. 
A change was needed.
Many long-time community organizers have banded together to reimagine the Fourth of July with an innovative drone light show and festival of light. 
We have already contracted with an internationally known drone company, Skyworx, to bring a drone light show to the shores of Ocean Beach. In conjunction, we are planning a light festival on the beachfront as well as the Newport and Voltaire Avenue business districts. 
Your generous support will determine the size and scope of the light festival.
Please take a moment and find out how you can help make LUMINOSITY a success.
Sincerely,
Mike James
LUMINOSITY 
Founder and Co-chair 
[email protected]
---
Support Luminosity as a Local Business