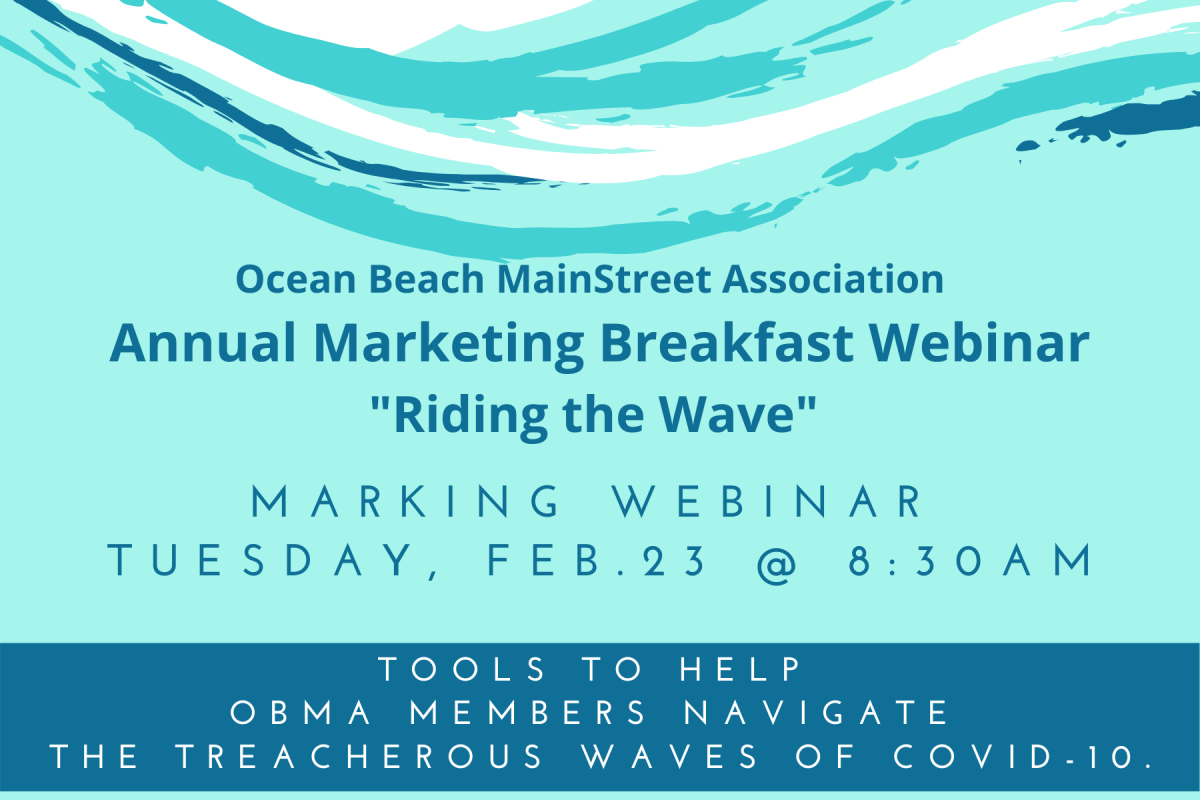 Enjoy your breakfast in the comfort of your home or office, while learning a few tips and tricks for navigating the treacherous waves business owners continue to face due to COVID-19.
Additional information will be sent out early next week.
---
Community is at the heart of everything we do. Our work together today will help ensure the health of Ocean Beach in the days, weeks, months and years to come.
Click here to view OBMA Member Resources
OBMA Team
(619) 224-4906