(Excerpted from USAToday)
In a city like San Diego, which has resplendent beaches, world-class cultural experiences, a thriving culinary scene, and everything else a sophisticated metropolis could offer—not to mention unfailingly perfect weather—trying to decide what to do can be overwhelming. Still, to those who know the region, certain attractions stand out above the rest...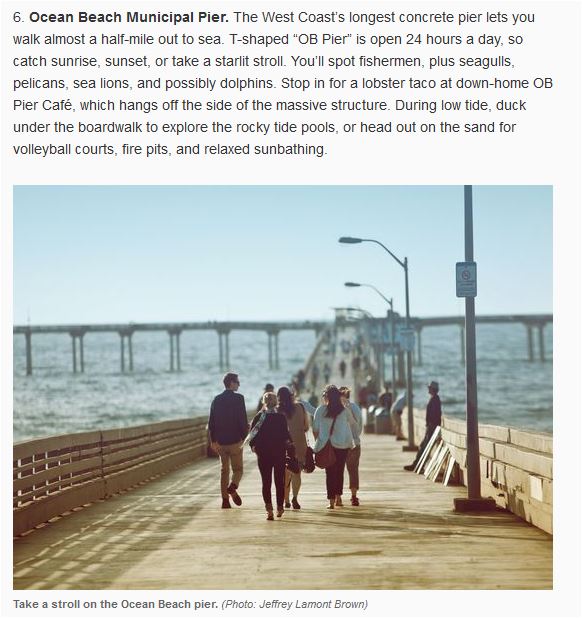 Ocean Beach Municipal Pier: The West Coast's longest concrete pier lets you walk almost a half-mile out to sea. T-shaped "OB Pier" is open 24 hours a day, so catch sunrise, sunset, or take a starlit stroll. You'll spot fishermen, plus seagulls, pelicans, sea lions, and possibly dolphins. Stop in for a lobster taco at down-home OB Pier Café, which hangs off the side of the massive structure. During low tide, duck under the boardwalk to explore the rocky tide pools, or head out on the sand for volleyball courts, fire pits, and relaxed sunbathing.