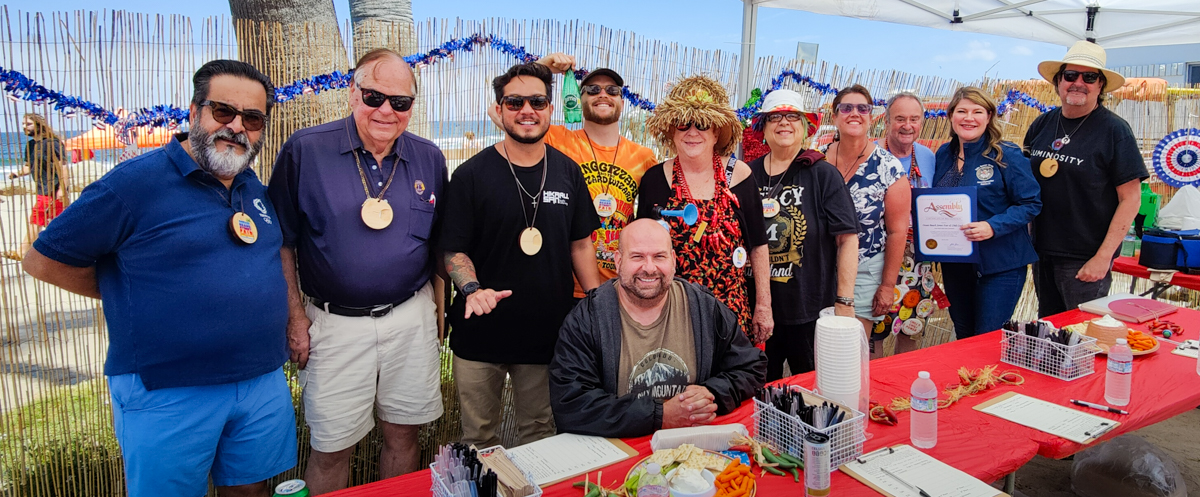 AMATEUR DIVISION
JUDGE'S CHOICE
Our panel of judges awarded the following Amateur Chili Cookers
1st Place - Ed Haase with OMBAC
2nd Place - Cory Laughlin with Chili Boat
PEOPLE'S CHOICE
Community tasters voted for their favorite chili and awarded the following Chili Teams
1st Place - Monica Dewitt with California Wild Ales
2nd Place - Cory Laughlin with Chili Boat
3rd Place - Anthony To with The Taste Buds
HOTTEST CHILI
Jason Tripp with American Builders
BEST BOOTH
Jason Bullard with The Chiliest
RESTAURANT DIVISION
JUDGE'S CHOICE
Our panel of judges awarded the following Restaurant Chili Teams
1st Place – OB Surf Lodge
2nd Place – Wonderland Ocean Pub
PEOPLE'S CHOICE
Our panel of judges voted for their favorite chili and awarded the following Restaurant Chili Teams
1ˢᵗ Place – Wonderland Ocean Pub
Click Here to Download the 2023 Chili Cook-Off Winners List.
---
After you check out Chili Cook-Off pics, view this year's complete photo album of the 2023 Street Fair & Chili Cook-Off by clicking the button below.
---
If you're on a desktop you can hover your mouse curser over the photos to see the booth names and winners.