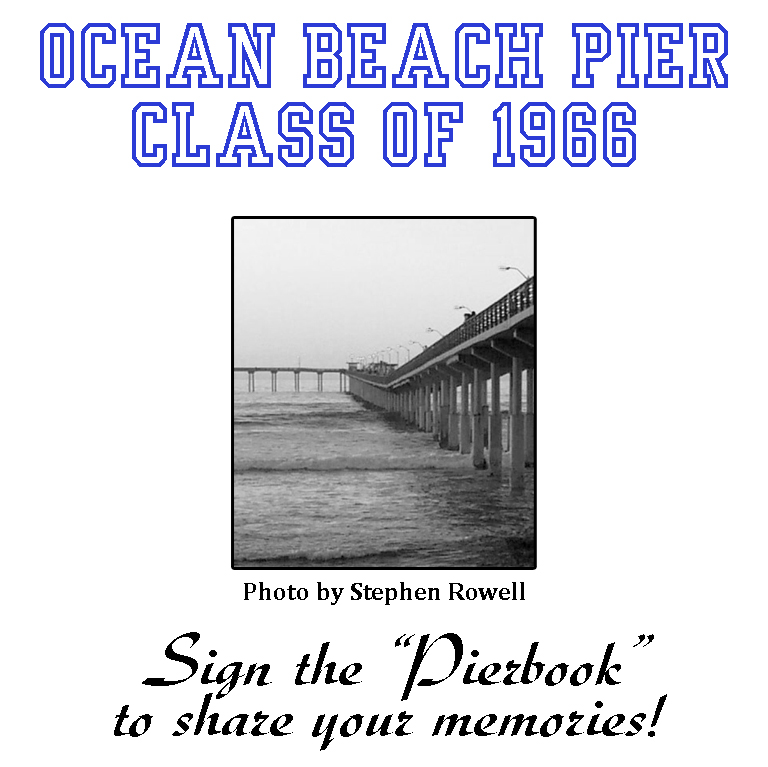 Are you BFFs with the OB Pier?
Do you have a special memory or moment involving the pier that you'd like to share with the world?
We're compiling pier stories to use in the 50th anniversary celebration of our iconic pier, which opened to the public in 1966. Ocean Beach will be host a variety of pier-related activities and events in 2016.
Please submit your story using the form below or send the information to [email protected]. Please include your contact information so we can get in touch if we have questions. Stories and photos may be used in upcoming promotional materials or on our website and social media channels; your contact info will not be distributed unless you request otherwise. By submitting a story or image, you assert that you are the copyright holder of that media and you give your consent for OBMA to use your media. If you have any questions or wish to restrict use of your media, please email or give us a call at 619-224-4906.
Thank you for sharing your stories!