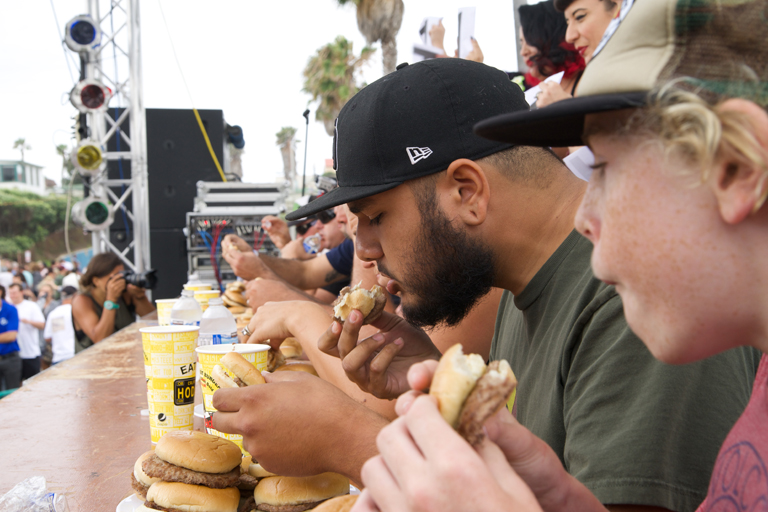 Sign up below to register for the Hodad's Burger Eating Contest! Here's how it works:
7 minutes on the clock
6 burgers on the plate to start
First one to finish all 6 burgers wins....
Or if two people go down to the final with one burger left on their plate or a mouthful of burgers, those people must battle it out until all the burgers are done and the mouth is empty!
Are you up for the challenge??
Signups are open.