We're excited for the refreshed Restaurant Walk, now called the Taste of Ocean Beach, which is just around the corner on November 9th.
November 9, 2021  •  5p – 9p
THROUGHOUT OB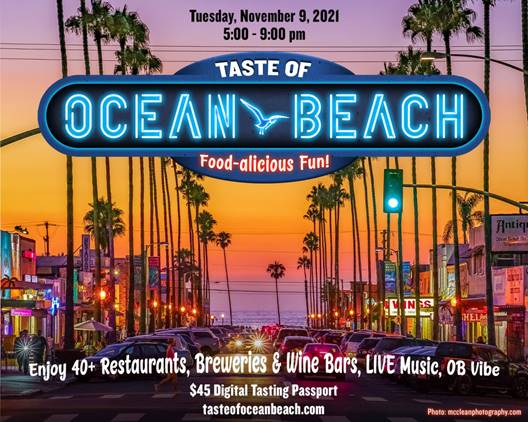 ---
TICKETS WILL GO LIVE AT 9AM
ON WEDNESDAY OCTOBER 27th
---
The Ocean Beach Town Council in partnership with the Ocean Beach MainStreet Association, welcome you to join the annual Ocean Beach "Foodie Event of the Year" – the TASTE of OCEAN BEACH Food-alicous Fun Restaurant Walk!
Join us on Tuesday, November 9, from 5-9 pm, for the TASTE of OCEAN BEACH, where culinary lovers will receive a digital tasting passport to enjoy 40+ food-alicious tasting samples from OB's best restaurants, breweries, and wine bars, and enjoy the OB vibe with live music in downtown Ocean Beach. What a great way to explore and discover new food venues in vibrant, artistic, and colorful OB that you may have never experienced and experience the restaurants and pubs you already know and love.
There will be a free trolley with multiple stops to get you easily to all the restaurants and breweries from Newport Avenue to Voltaire Street to Sunset Cliffs Blvd. and more. Proceeds support the OB Food and Toy Drive, which provides assistance to over 150 local families, individuals and Seniors in need during the holidays, as well as the beloved OB Holiday Parade and Tree, and other OB Town Council initiatives.
Each ticket is valid for one tasting portion from each of the participating locations.
Participating restaurants this year include
Wonderland
Raglan
Noodle House 1502
La Doña
Dirty Birds
Surf Lodge
Blue Water
OB Meat Company
BBQ House
Gianni Buonomo Vintners
Kaiserhof Restaurant
Kilowatt Brewing Co
OB Brewery
OB Kabob
OB Noodle House Bar 1502
OB Meat Company
OB Surf Lodge
Pacific Shores Cocktail Lounge
Pirates Cove Tiki Port
Starfish Filipino Eatery
and many more to come!
---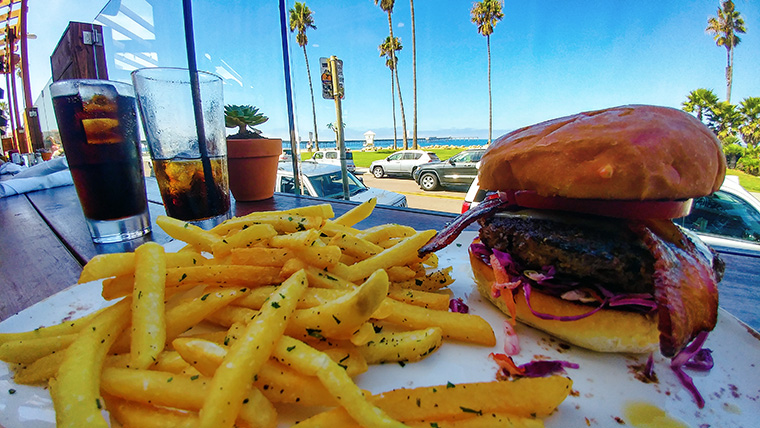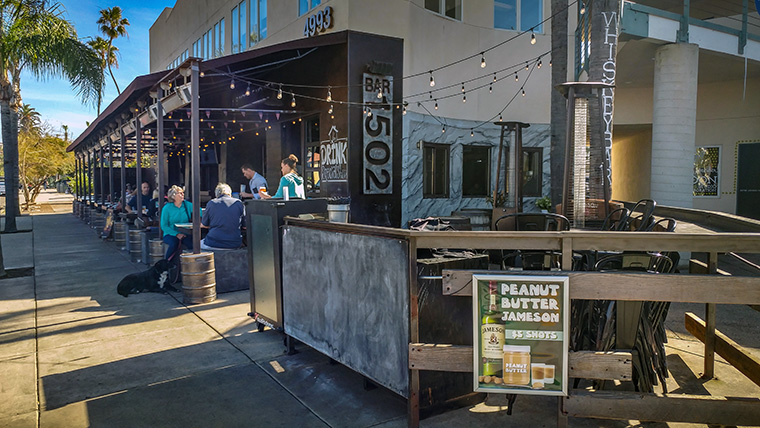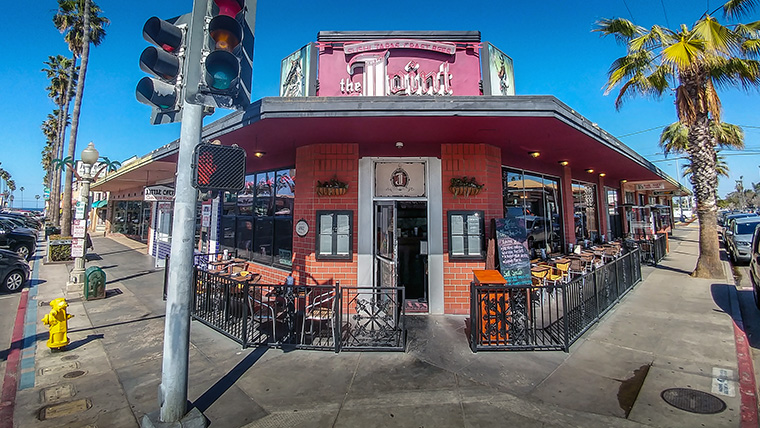 Thank you to the 2019 participating restaurants, breweries, and businesses!